Stuart Monk - Fotolia
CIO interview: Sarah Wilkinson, Home Office
The Home Office tech boss shares her views on Brexit challenges, collaborating with GDS and running large government IT programmes
Home Office chief digital, data and technology officer (CDDTO) Sarah Wilkinson is a busy woman. A couple of years into her role in the civil service, she describes her job as an "everything job".

Download this free guide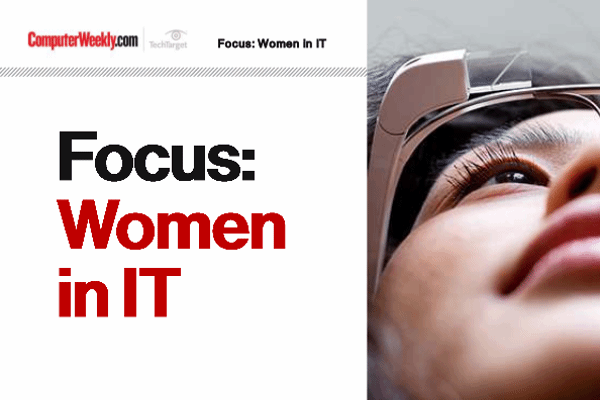 Gender diversity in the technology sector
In this e-guide, we tackle the issue of diversity in the IT industry and try to uncover why the number of women choosing IT as a career has been stagnating over the past few years. We also dissect some of the solutions that will help to increase the number of women in IT offered up by those fighting on the front line.
"You get everything in a day. You get stuff that drives you to the point of tears as well as things which fill you with excitement in terms of the potential we have to achieve," she says.
The department, which is responsible for a range of digital and technology projects, including the e-Borders successor programme and the IT of several arm's length bodies, recently went through a merger of its digital (HOD) and technology (HOT) units.
The move, which was made in a bid to broaden skills, created a standardised design approach, and integrates data across its activities.
The new team combines 250 staff from the HOD unit, with about 1,000 employees and contractors in HOT, and has allowed the Home Office to streamline work and utilise skills across both organsiations.
One of the biggest changes is that the department now has more resources to apply to projects. Previously, there were two books of work for each project, and joining them up makes it easier to get work done.
"There's still work in progress," she says. "Once you've got an enormous book of work, or two enormous books of work in each area, you can't fit them in instantly. But this gives us an opportunity to get clarity and streamline."
The Brexit impact
The ever-looming Brexit has also brought a new set of complexities. "We already had an agenda that was bigger than anything the Home Office has ever attempted before. And we were attempting to change every system simultaneously," says Wilkinson.
"Add Brexit on top of that, and you start to become absolutely brutal about prioritisation."
Prioritising what to focus on is hard in any organisation, but Wilkinson says "everybody understands that one of the really critical success factors for us now in this post-Brexit world is to be far more brutal about what we actually need to get done versus what we would like to get done in a slightly simpler world".
While the exact implications Brexit will have on the Home Office's IT projects aren't yet set in stone due to ongoing negotiations in government, the department is trying to "hone in on the stuff that really matters".
"But we need to get that really clear to focus on it, because it's important we ensure the critical matters are delivered. We're going to have to let go of, or postpone, some of the stuff we wanted to do in a pre-Brexit world," she says.
A successor for e-Borders
One of the Home Office's most talked about IT projects has been its e-Borders programme, and its consequent successor.
The project – to introduce IT systems to secure the UK's borders – was due to be completed in 2011 at a budget of £600m, but it will be at least 2019 before the technology goes live, at an estimated cost of £1.1bn, according to a report by the Public Accounts Committee.
The e-Borders programme, which was originally launched in 2003, aimed to improve the use of information to track people moving across UK borders by conducting checks on travellers at the beginning of their travels to the UK, rather than on arrival. Although some capabilities were delivered, the project ran into difficulties, including legal problems with its supplier Raytheon, and was subsequently replaced by a successor programme.
It's been a complicated journey, and there is still a long way to go, although some progress has been made. "We have some successes in releasing versions of the Advanced Freight Targeting Capability (AFTC) tracking system. We made some positive, although admittedly relatively small, steps in the right direction," she says.
"The challenge with that broader space over the past year has been the difficulty in finding the right kind of leadership for it. It's important to have a heavy-hitting CIO."
At the end of 2016, she brought in Barry Gould, a CIO with a track record in delivering successful projects, to run Borders IT, which Wilkinson says now means there is somebody who is able to pull the agenda together.
Gould is now in the middle of a "deep dive" into the project. "When you get someone new in, there may be some degree of restructuring and rethinking. But he's also very happy that we made these solid steps on AFTC," she says.
The end of monolithic contracts
Across government, work is being done to get rid of large, single-supplier outsourcing deals, and last year, the Cabinet Office conducted a review of government IT contract strategy after acknowledging that many existing outsourcing deals were bad for taxpayers. The review – dubbed Ocean liner – aimed to establish new principles to help manage the move away from the many long-term outsourcing contracts that are due to expire during the current parliament.
At the Home Office, work on breaking down large outsourcing contracts has been going on for some time. But it's not an easy feat, especially when government has been so reliant on outside help to run its IT functions.
"Because we outsourced an awful lot of the services that were in big, monolithic environments, we've had to build the capabilities in-house to actually direct, design and operate a huge number of services that we were previously just dependent on the suppliers for," says Wilkinson.
"So we've created an awful lot of that capability, and broken down all of those contracts."
One of the department's largest outsourcing contracts is with Fujitsu, which was originally signed back in 2000. However, transitioning away from such a large contract is far from easy, and last year, the Home Office had to sign a two-year extension with Fujitsu, meaning the supplier will continue to provide hardware and technical support to about 70% of users at the Home Office for the time being.
Wilkinson is keen to point out that more than 50% of the work that was in the original contract is no longer let out to Fujitsu.
"To be very clear, our intent is not to favour Fujitsu or not favour Fujitsu. Our intent is to be fair and open with all providers and get the right provider for every component of that service, rather than just simply bundle it all up and say, 'there you go, Fujitsu' and completely lose our ability to manage in any sophisticated fashion," she says.
"We've broken that contract up and we've bid it out, and in some cases, Fujitsu have won. In some cases, they haven't. They won the service desk bid with an exemplary proposal. It was so easy to pick them.
"We mustn't be frightened to put them back in place, but they are quite clearly the right people to provide a service and they have the right DNA."
She adds that the department has been "incredibly lucky", as Fujitsu has "behaved in an absolutely exemplary fashion". This has been a blessing, she says, "because in an environment where you all are taking out high-value, high-profit contracts, you could have a very fractious relationship with a supplier".
The contractors' challenge
It's not just Brexit and contract negotiations that are proving to be a challenge. Another issue, and one faced by all government departments, is the IR35 regulation and departments' reliance on contractors.
At present, the onus is on contractors to declare themselves "outside" of IR35, to avoid being taxed in the same way as permanent employees, and to conduct their business in a way that does not risk them being considered one.
However, under the reformed IR35 regulations which come into force in April, public sector organisations assume responsibility for deciding how limited company contractors should be taxed for the first time, and it will be up to the public body to decide if the contractor has to pay tax through PAYE at source, rather than through their own personal companies.
Sourcing people with digital and IT skills, particularly on the middle-management level, has long been a tricky business.
"It's extraordinarily difficult to find people at the rates we are able to offer. As a result of that, you end up dependent on service contracts," says Wilkinson.
"We want to get out of huge complex monolithic service contracts so you end up having lots of small service contracts. Our commercial capabilities have grown enormously to enable us to do that, which is great, but this is a significant managerial supervisory burden.
"We've been enormously dependent on contractors, which of course means we're running into the IR35 problem, and that's creating a lot of complexity."
Working with GDS
Running the IT function of a large government department also means collaborating with both other departments and the Government Digital Service (GDS).
High up on the current agenda is developing in-house capabilities and working with GDS as it rolls out its digital academy. Last year, GDS took the DWP Digital Academy, which was originally set up by Kevin Cunnington, GDS's director general, when he was at the Department for Work and Pensions (DWP).
"I think we will be increasingly dependent on GDS to enrich what the digital academy is offering"

Sarah Wilkinson, Home Office


The academy aims to spread digital skills and educate non-digital workers about what digital transformation means.
"We do not have a good technical development and educational framework, and we're not even going to pretend we do. That's a curse for a tech department," she says.
"I think we will be increasingly dependent on GDS to enrich what the digital academy is offering. Just from a pure economy at scale perspective, it's got to make sense for GDS do that, and not for me to create a replica machine at the Home Office, so we will benefit from that."
While the relationship between government departments and GDS hasn't always been easy, Cunnington's presence is already making a difference.
"Cunnington wants to be an enabler for departments. GDS has swung about a little between not knowing whether it's the policeman or the force of inspiration, or whether it's the provider of technical platforms and services, and it's quite hard to play all those hats into a relationship," she says.
"I feel that Cunnington's predominant positioning, in terms of what I experience day to day, is as an enabler. He's not coming at it from a spiritual perspective or being messianic about goals. He's very practical, but he understands that the most critical problem we have is resources."
While Wilkinson calls former GDS chief Mike Bracken a "real visionary" in terms of building digital citizen-facing products in a way government hadn't been able to do before, she says the next wave of transformation involves actually implementing these with appealing digital interfaces.
Read more on CW500 and IT leadership skills