With software houses and the financial services sector creating by far the most permanent IT jobs, career opportunities are being condensed into south-east England.
The latest IT jobs figures from Salary Services Limited (SSL) revealed the dominance of two industry sectors and one region accounting for most permanent IT vacancies in the UK.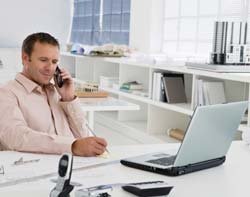 In its latest research, SSL revealed the number of IT jobs advertised in London and south-east England in Q3 2011 was almost 55,000 . This figure compares with about 25,000 in the rest of the country combined. Inner London saw the number of permanent IT jobs advertised increase 24%, while vacancies in southern England and outer London grew 20.5% and 7.4% respectively.
Meanwhile about 59,000 jobs were advertised by software houses and financial services firms, compared to about 10,000 in all other sectors combined. The number of IT jobs advertised in the software sector grew the most at 18.8% while finance IT jobs were the second fastest growing with a 14.3% increase.
"If you want a job in IT move south," were the harsh words from George Molyneux, research director at SSL. He said because many of the big software companies are based in the in places like Reading and Bracknell and the fact that finance firms have major operations in London, the South of England is the place to be if you want a job in IT.
For more information go to JobAdsWatch >>
How many permanent IT jobs are being advertised in different business sectors?
Electronics/Communications: 2,870 jobs advertised, -3.6% less than last year
Software Houses/Consultancies: 44,112 jobs advertised, 18.8% increase
Finance: 14,873 jobs, 3.9% increase
Retail: 2,427 jobs, 14.3% increase
Media: 2,986 jobs, 8.7% increase
Manufacturing: 1,449 jobs, 2% increase
Public sector: 605 jobs, -40% less than last year
How many permanent IT jobs are being advertised in different regions?
Inner London: 8,971 jobs, 24% increase
Outer London: 20,823 jobs, 7.4% increase
Southern England: 24,702 jobs, 19% increase
West & Wales: 7,423 jobs, 8.6% increase
East Midlands: 5,745 jobs, - 12.3% increase
West Midlands: 3,642 jobs, 1.7% increase
North-west: 4,206 jobs, 6.5% increase
North-east: 3,078 jobs, 2.2% increase
Scotland: 1,654 jobs, -5.1% less than last year
Private sector struggles to fill growing IT vacancies but public sector jobs disappear >>
IT Works - The resource for training and skills to empower the digital economy >>
Email Alerts
Register now to receive ComputerWeekly.com IT-related news, guides and more, delivered to your inbox.
By submitting your personal information, you agree to receive emails regarding relevant products and special offers from TechTarget and its partners. You also agree that your personal information may be transferred and processed in the United States, and that you have read and agree to the
Terms of Use
and the
Privacy Policy
.