Gist uses IBM cloud to improve supply chain messaging
Gist, a logistics company specialising in the distribution of chilled, frozen and ambient foods, has implemented IBM Sterling B2B Integration Services.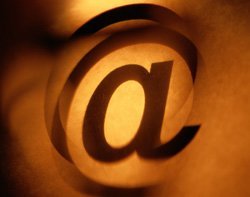 This Article Covers
RELATED TOPICS
Gist, a logistics company specialising in the distribution of chilled, frozen and ambient foods, has implemented...
Continue Reading This Article
Enjoy this article as well as all of our content, including E-Guides, news, tips and more.
By submitting your personal information, you agree to receive emails regarding relevant products and special offers from TechTarget and its partners. You also agree that your personal information may be transferred and processed in the United States, and that you have read and agree to the Terms of Use and the Privacy Policy.

IBM Sterling B2B Integration Services, to enable it to share logistics messages with manufacturers.
IBM is transforming and managing Gist's IT infrastructure based on a cloud service. IT process integration is managed and automated in the IBM cloud, allowing Gist to focus its in-house integration expertise on its most business-critical processes, such as fast-tracking perishable goods across its warehouse, thereby helping Gist to provide the highest level of customer service. The centrally managed IBM platform also issues automatic status alerts to help ensure the accurate and timely delivery of fresh produce.
Mike Flynn, business solutions director at Gist, said, "Previously we used a variety of legacy value added networks and our own IT. We found that the number of interfaces we needed to maintain [with manufacturers] was getting greater and greater as we needed more real-time communications."
Since Gist did not plan to make its messaging system a business differentiator, he says that moving to a cloud provider to handle the messaging was a better option and would also offer greater standardisation.
"As our trading partner network increases in size and complexity, it was crucial to Gist that we further simplify and consolidate our B2B integration operations and provide scalability to all our trading partners," said Susannah Teixeira, application architect at Gist.
The shared platform from IBM maps transport logistics messages from manufacturers to a form accpetable by Gist's own internal IT.
This enables Gist to accommodate the challenges of food and flowers delivery, which range from ensuring timely stock replenishment to managing returns, by its fleet of 1,200 vehicles to clients in the supplier, distribution, and retail industries.
The scalable service is hosted on a public cloud. It provides Gist with the ability to increase its supply chain operation's capacity when demand for products increases around Christmas, Mother's Day or Valentine's Day.