European Parliament spam ruling angers ISPs
An influential European Parliament committee has voted to drop e-mail from a list of technologies, including fax and SMS...
This Article Covers
RELATED TOPICS

Download this free guide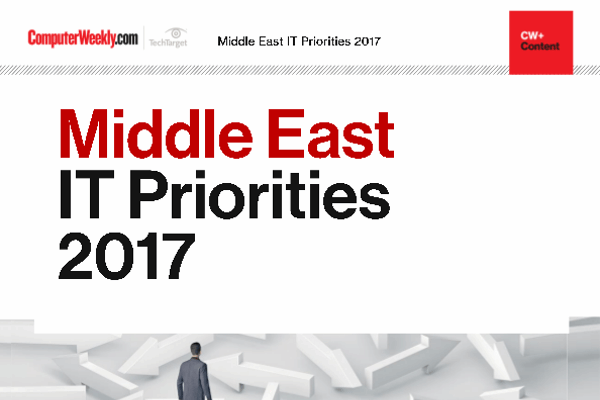 What are the IT priorities in Middle East?
Before any investment, how about taking a look at your peer's IT priorities for 2017? Download this report right now to find out in which areas IT decision makers are planning to invest in the nearest future!
By submitting your personal information, you agree that TechTarget and its partners may contact you regarding relevant content, products and special offers.
You also agree that your personal information may be transferred and processed in the United States, and that you have read and agree to the Terms of Use and the Privacy Policy.

An influential European Parliament committee has voted to drop e-mail from a list of technologies, including fax and SMS messaging, that should be protected against unsolicited advertising.



The Citizens' Rights Committee, which is leading the debate within the European Parliament on the new data protection for telecommunications directive, narrowly backed a measure that will allow spamming in the European Union (EU).

A majority also voted to leave the decision on whether or not to require commercial spammers to obtain prior permission from e-mail recipients to the member states themselves.

The committee's position on spam has angered the Internet service providers industry but pleased direct marketing organisations. "The amendments agreed in the committee take no account of convergence of technologies," said Jo McNamee, European affairs manager with EuroISPA, a lobbying group.

"Why should you need prior consent to send an SMS message to someone's mobile phone, but no prior consent to send an e-mail to the same phone," McNamee said.

There are several EU laws that govern aspects of e-mailing, including the e-commerce directive, which rules that e-mail should be covered by the law in the country where the recipient of the e-mail is situated.

Eight countries favour a system requiring prior consent for spam, while the remaining seven prefer a more lax alternative that requires spammers to permit recipients from opting out of their e-mailing list.

"Legal certainty would require knowledge of 45 different laws around Europe. The idea the committee has come up with is ridiculously complicated legally," McNamee said.

Fedma, the lobbying group representing the direct marketing industry, welcomed the vote of the Citizen's Rights Committee. "The Committee supported the development of the Internal Market for electronic communications in the EU," it said in a statement.

The Citizens' Rights Committee also agreed that user data may not be stored by electronic service providers for longer than necessary for billing purposes and that member states may only lift the protection of data privacy in exceptional and specific cases in order to conduct criminal investigations or safeguard national or public security.

The thorny issue of cookies saw the committee move away from its previously held position that would require prior consent from a Web site visitor before cookies could be downloaded onto a user's PC. The EU's other legislating body, the Council of Ministers, also demands prior consent.

"Users should have the right to refuse cookies, but the committee felt that it would suffice merely to guarantee users the possibility of accessing clear information on the purposes of cookies, thus rejecting the Council's view that users should receive this information in advance," the European Parliament said in its statement.

The data protection for telecommunications directive will be debated for the final time by the whole assembly of MEPs in mid May. If their final position on the directive differs widely from the position adopted by the Council of Ministers, then the two houses will enter conciliation talks in order to reach an agreement.
Read more on E-commerce technology