A large proportion of the UK public is worried that government spending cuts will have a negative effect on data security, a survey has revealed.
Details of government cuts are to be revealed by Chancellor of the Exchequer George Osborne when he unveils the 2011 Budget at 12.30 today.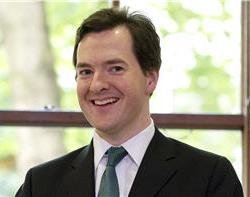 Nearly half of the respondents to the YouGov survey said they are concerned about the safety of their personal and financial information, while 35% are worried about security around sensitive government information.
Only 47% of 2,000 respondentssaid they are very or fairly confident that central government organisations are able to keep people's data safe, and just 36% expressed confidence in local councils.
However, budget cuts need not necessarily have a negative effect on public sector data security, says Andy Philpott, regional vice-president, UK and Ireland, for security firm Websense, which commissioned the survey.
"With more government organisations starting to share services such as their IT, this is a great opportunity for them to invest in an integrated security solution that not only reduces costs, but also increases their data security," he says.
An example of this, says Philpott, would be the adoption of an integrated hybrid approach that embraces both the cloud and on-premise security that can save companies as much as 40%.
Data security is unlikely to feature highly in the 2011 budget, says Peter Sommer, visiting professor at the London School of Economics.
"We know there is £650m of real new money for cyber. I don't expect any further increase," he says. Sommer, who works closely with government in the area of cyber security, says his expectations are based on a general observation on the state of the country's finances and the extent of cuts elsewhere rather than any specific inside information.
He also expressed doubts that the 2011 budget will include any mechanisms for encouraging or rewarding better security because these are typically "fraught with practical difficulties".
---
Download security guides by the Jericho Forum from Computer Weekly (requires registration ) >>
Management
Information
Trust
Protocols
Architectures
Communications
Email Alerts
Register now to receive ComputerWeekly.com IT-related news, guides and more, delivered to your inbox.
By submitting your personal information, you agree to receive emails regarding relevant products and special offers from TechTarget and its partners. You also agree that your personal information may be transferred and processed in the United States, and that you have read and agree to the
Terms of Use
and the
Privacy Policy
.