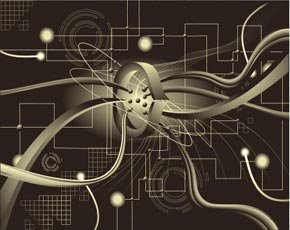 In this Cisco supplier profile you will find a special nine page report from Computer Weekly analysing the challenges facing Cisco, along with figures about its financial performance, the services it offers, its place in the market and what the future may hold for the supplier.
You will also find up to date news and tips on Cisco in addition to further Cisco resources and whitepapers from TechTarget's research library.
Overview of Cisco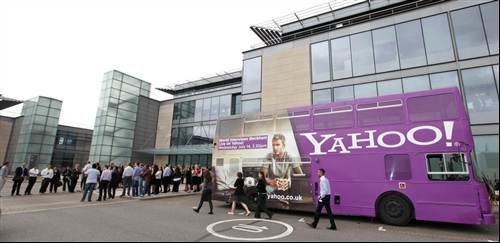 Cisco was founded in 1984 by Stanford University employees Len Bosack and Sandy Lerner.
The company began in the network routing industry, and switches and routers are still its core business, but it has since expanded into many other markets.
It has heavily engaged markets including small business, consumer and commercial in the past few years, becoming engaged in market areas including consumer video, home and small office routers, and collaborative software.
It has also carved out a strong market for itself in the videoconferencing and telepresence sector, having acquired significant market share when it purchased Tandberg for $3bn in 2009.
Now, it is aggressively entering a market traditionally owned by business partners: computational servers. It is also partnering with storage vendors to try to offer a consolidated approach for datacentre customers. The company has 72,935 employees, and earned $10.75bn in revenues in Q1 2011. It currently spends nearly $5.3bn a year in R&D.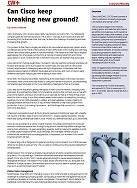 This special nine-page report from Computer Weekly analyses the challenges facing Cisco, its financial performance, the services it offers, its place in the IT market and its future strategy. Packed with graphs and diagrams, the report is essential reading for any organisation already working with, or thinking of working with, Cisco.
See all research from ComputerWeekly.com
Key Facts about Cisco
Specialisms: Security, digital video, switching and routing, voice communications, wireless LAN, storage area networks, home networking, and web conferencing.
Coverage: More than 460 offices in 165 countries.
Carbon disclosure rating: 92/100
Employees: 72,935
Distribution of staff: One-third sales, one-third engineering, one-sixth service, one-sixth other.
R&D: 30 labs worldwide with an annual R&D spend of $5.3bn.
Public listing: 1990 Q2 FY11
Revenue: $10.4bn.
Cisco UK and Ireland offices
London
Reading
Manchester
Ireland
Scotland
Cisco Key Customers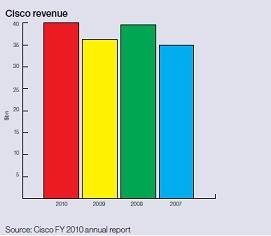 • Pepsi
• Walmart
• Ford
• General Motors
• Procter & Gamble
• Home Depot
• Citigroup
Read Cisco Case Studies
Cisco whitepapers from TechTarget's research library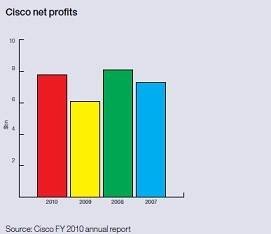 • Cisco IOS Command Shortcuts
• Cisco Data Center Ethernet
• Cisco Prime Network Registrar
• Cisco Cloud Enablement Services
See all TechTarget research and whitepapers at BitPipe.com
Cisco products and services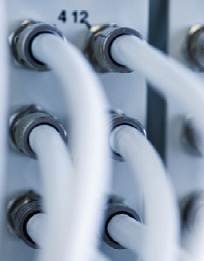 Borderless Networks
• Routers
• Switches
• Wireless
• Security
• Physical Security and Building Systems
• Optical Networking
• Network Management and Automation
• Cisco IOS and NX-OS Software
• Interfaces and Modules

Collaboration
• WebEx
• TelePresence
• Video and Content Delivery
• Voice and Unified Communications
• Service Exchange

Datacentre and Virtualisation
• Unified Computing and Servers
• Application Networking Services
• Storage Networking
• Datacentre Management and Automation
• Datacentre Switches
• NX-OS Software
• Blade Switches

Small business
• Routers and Switches
• Security and Surveillance
• Voice and Conferencing
• Wireless
• Network Storage

Home
• Umi telepresence
• Home Networking (Valet and Linksys)
• Flip Video
• Cable TV Set-Tops
More about Cisco products
Key executives at Cisco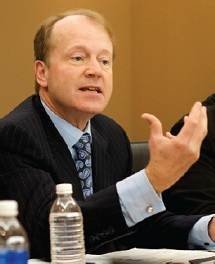 Executive Officers
John T. Chambers
Chairman and chief executive officer Chambers joined Cisco in January 1991. In 2006, he was also named Chairman of the Board, in addition to his CEO role. Before joining Cisco, he headed up the US operations of Wang Laboratories.
Blair Christie
Executive Vice President, Chief Marketing Officer, Global Policy and Government Affairs Before being appointed CMO in 2011, Christie was Senior Vice President of Global Corporate Communications.
UK & Ireland Executive Officers
Chris Dedicoat
EMEA president
Phil Smith
Vice President and CEO, Cisco UK and Ireland
Kim Majerus
General Manager, Cisco Ireland
David Critchley
Director, Commercial and Small Business, Cisco UK and Ireland
Tim Skinner
Director, Enterprise UK
Bernadette Wightman
Managing Director, Channels, Cisco UK and Ireland
Charlie Johnston
Human Resources Director, Cisco UK and Ireland
Donald McLaughlin
Director and General Manager, Cisco Scotland
Latest announcements from Cisco