JDaniels
Women in tech, loan charge woes and automation – The Computer Weekly Downtime Upload Podcast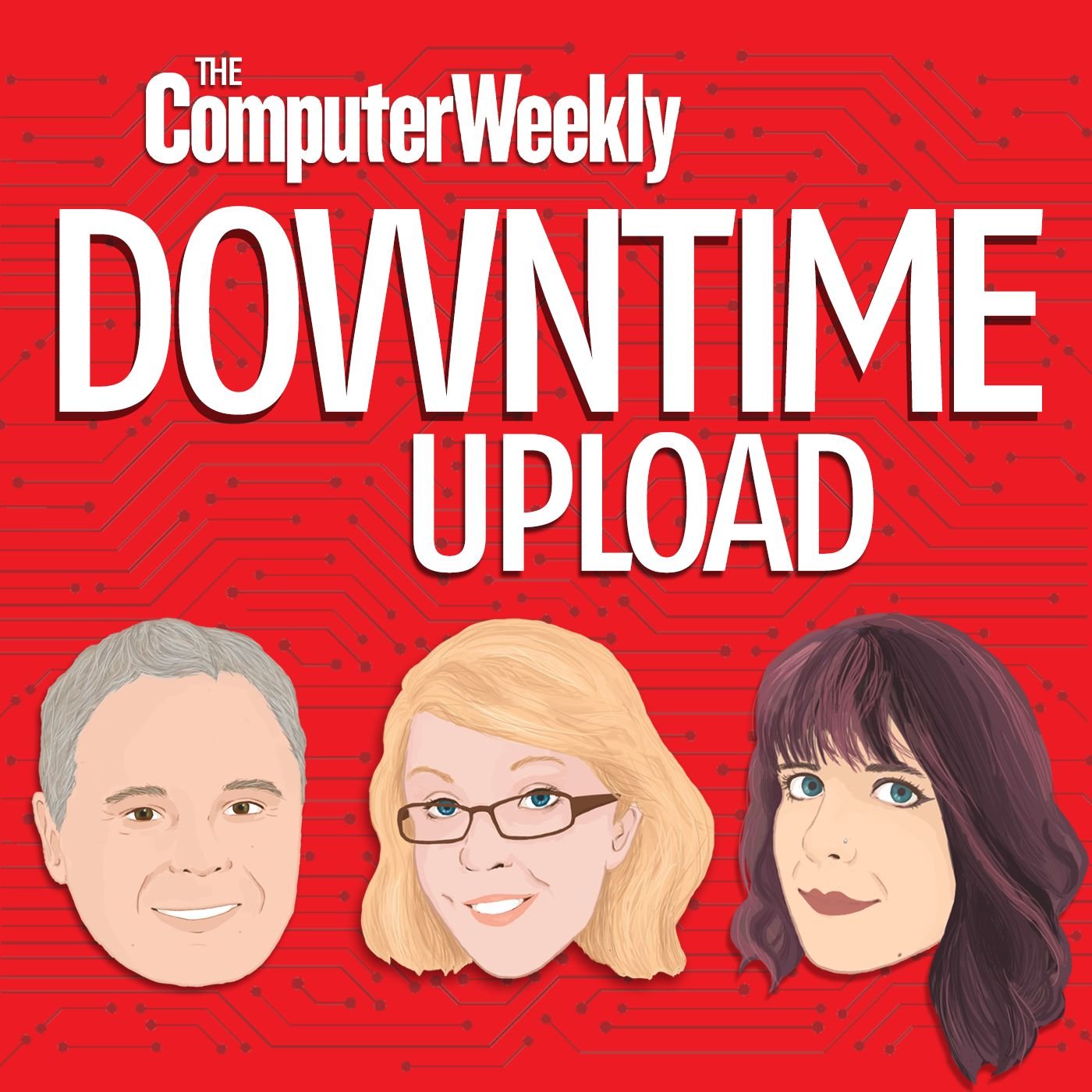 Listen to this podcast
In this week's episode of the Computer Weekly Downtime Upload podcast, Clare McDonald, Caroline Donnelly and Brian McKenna discuss the publication of the long list for the 2020 Most Influential Women in UK Technology, the latest developments in the IR35 private sector reforms, and the impact of AI-driven automation on journalists and other knowledge workers
In this week's episode of the Computer Weekly Downtime Upload podcast, Clare McDonald, Caroline Donnelly and Brian McKenna discuss the publication of the long list for the 2020 Most Influential Women in UK Technology, the latest developments in the IR35 private sector reforms and loan charge sagas, and the impact of AI-driven automation on journalists and other knowledge workers.
The podcast was recorded on Friday 3 July, on the eve of the pubs reopening in England. After some brief chat about the madness of that, the team gets down to business.
Clare kicks the episode off with a behind-the-scenes account of the publication of the long list for this year's Most Influential Women in UK Technology.
When Computer Weekly launched its list of influential women in UK IT in 2012, recounts Clare, it featured 25 women. It was later expanded to 50.
Clare explains that Computer Weekly started publishing the long list in 2017 when the number of nominations exceeded 160.
On the podcast, she remarks that the support women in tech show for each other is always impressive and important, adding: "It's a very supportive environment."
Nominations have now grown from 360 in 2019 to more than 430 women this year, each of whom has made a significant contribution to the tech sector.
Caroline wonders, on the podcast, if this shows an increasing readiness of women in tech to push forward and Clare says it might show a willingness to stand up as role models to encourage more young women to join the IT profession.
Each year, we aim to ensure the nominations for the 50 Most Influential Women in UK Technology are as diverse and inclusive as possible, regardless of age, disability, race, religion or sexual orientation, including trans women and those who identify as non-binary.
The voting for the 50 women in this year's short list will open soon to allow readers to vote on who they think should be named the Most Influential Woman in UK Technology 2020. There is a panel of expert judges, too, and the voting feeds into the process whereby the order and overall winner are decided.
The winner will be announced at Computer Weekly's annual diversity in tech event, run in partnership with Mortimer Spinks, which this year will be held online on 1 October 2020 during National Inclusion Week.
Just as Clare has got back into the swing of what is a major piece of work, Caroline, too, has been revising two important and linked stories which she has often discussed on the podcast: the IR35 private sector reforms and the loan charge policy that have affected so many IT contractors.
Last week, a final push by MPs to get the roll-out date for the IR35 private sector reforms delayed further failed, prompting renewed concerns about how the changes will affect the UK's flexible workforce.
A late-stage amendment to the Finance Bill 2019-2021, which has been working its way through the House of Commons since March 2020, saw MPs asked to support a motion for the April 2021 start date for the reforms to be delayed to the 2023-2024 tax year. But the amendment received insufficient support, which means the changes will roll out as planned on 6 April 2021.
So, from that date, explains Caroline, medium to large private sector companies will assume responsibility for determining how the contractors they engage should be taxed, based on the work they do and how it is performed.
At present, contractors are responsible for deciding if the work they do means they should be taxed in the same way as salaried employees (inside IR35) or as off-payroll workers (outside IR35), but the government claims this system of self-declaration is open to abuse.
Caroline says the context of Covid-19 plus Brexit suggested it might be a good idea to give companies breathing space with respect to the IR35 reforms, and conduct a proper impact assessment of them, too.
So, the Commons vote was disappointing, and Caroline reflects some of the feedback from her contacts on the podcast.
There was disappointing news, too, for contractors caught up in the matter of the loan charge. This affects contractors who had opted to be remunerated in the form of non-taxable loans in the past. Another Finance Bill amendment, supported by 50 MPs from across the House, sought to tighten up HM Revenue & Customs' (HMRC) policy so that it would only apply to individuals who knowingly sought to evade tax by being paid in the form of loans before the 2015-16 tax year. But that amendment was not voted on at all.
This is an ongoing, and very human, story, and Caroline will continue to follow it, drawing on her contractor contacts as well as engaging with HMRC. Covid has added an extra layer of difficulty for contractors facing life-changing tax bills, but unable to work.
Brian then turns the conversation to robots. On the podcast, he draws on interviews with Prakash Kota, CIO of Autodesk; Jason Kingdon, CEO of BluePrism; and Nigel Shadbolt, co-founder of the Open Data Institute and principal of Jesus College, Oxford.
Autodesk makes software for designers, engineers, architects, and so. In recent years, it has moved its business model from DVDs to online, SaaS [software-as-a-service] delivery.
Prakash Kota, says Brian, loves to automate processes. One example of that, part of the company's ongoing digital transformation, is to use SAP's Qualtrics technology to take the friction out of the relationship between Autodesk's software and its users. So far, so positive for automation in enterprise IT.
Jason Kingdon is CEO of BluePrism, a robotic process automation (RPA) pioneer. Brian talks about an interview he had with him, and mentions a recent survey that the supplier carried out that found knowledge workers are becoming more comfortable with "digital workers" – or robots. The survey found that knowledge workers with fears about job loss related to RPA had reduced from 31% in 2019 to 26% in 2020.
Nevertheless, that is just over a quarter. Brian says he asked about robots replacing journalists, which is something that has been happening in recent years.
Jason said: "We can't shy away from that. The digital worker (the robot) does consume other digital products. Still, we are nowhere close to general human intelligence. A robotic writer able to synthesise a story from different sources just does not exist. The really interesting, creative stuff is still the domain of the human. We are nowhere near that."
Brian says he put the same question to Nigel Shadbolt. The scenario – a media company brings in a robot to write stories based on press releases. The company makes, say, a dozen journalists redundant. How do we assess that ethically?
Nigel said: "Routine automatic syndication has been around in financial services for years, and will come more into news publications. But automated story writing will only take you so far. Questions like: 'Are you confident in your sources, is this a story to pursue?' etc are well beyond AI."
Clare makes the point that the more emotionally intelligent journalism is, the further away from automation it would be.
On the podcast, also, Brian says that while it seems likely that in the long run, as robots are deployed more and more, the economy will expand, more jobs will be created, and people will do more higher-value work and fewer boring, repetitive tasks.
But in the short term, we still have journalists and other knowledge workers being made redundant, or at least put at risk of being laid off.
The team then briefly discusses Microsoft's recent move to replace MSN.com's human editors with artificial intelligence.
Infamously, this led to the software choosing a picture of Little Mix artist Leigh-Anne Pinnock to illustrate a story about fellow mixed-race band member Jade Thirwall's reflections on racism. An act not so much of artificial intelligence as artificial ignorance. These AIs are just not up to the job.
But could the automation of the dull, repetitive aspects of a journalist's lot not be the way to go in the long run? The team discuss a few processes they'd like to see done by robots, though perhaps not the podcast itself.
Podcast music courtesy of Joseph McDade