Windows Server 2016: A first look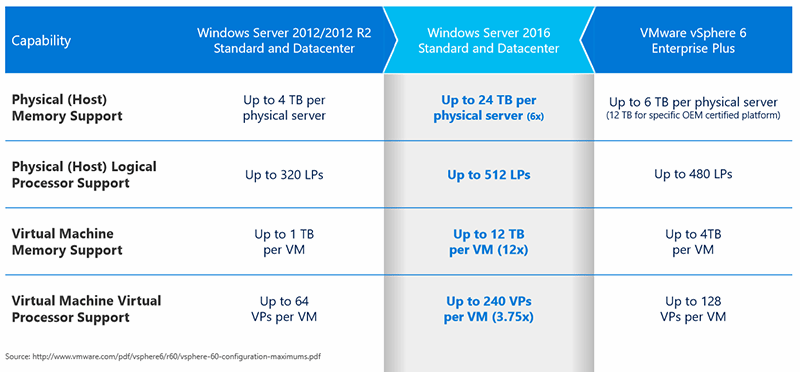 Microsoft's hypervisor has evolved rapidly. There are around 40 new features since Server 2012 R2. A virtual machine (VM) can now have up to 12TB RAM and up to 240 virtual processors, up from 1TB and 64 virtual processors in the previous release. The host can have up to 24TB RAM.
This release also supports nested virtualisation, which means you can take advantage of VMs and Hyper-V containers in public cloud deployments such as Microsoft Azure. VMs also now support a virtual TPM (Trusted Platform Module) and Virtual Secure Mode, an isolated secure container enabling strong security and features like Credential Guard and Shielded VMs. Bitlocker encryption now works within a VM.
Hyper-V Virtual machines now support memory resize at runtime, hot add and remove of virtual network cards, and online resizing of shared VHDX virtual drives. Checkpoints, where you save a snapshot of a running VM, are now supported for production use for the first time.
View All Photo Stories