UK IT spending to outpace rest of Europe in 2014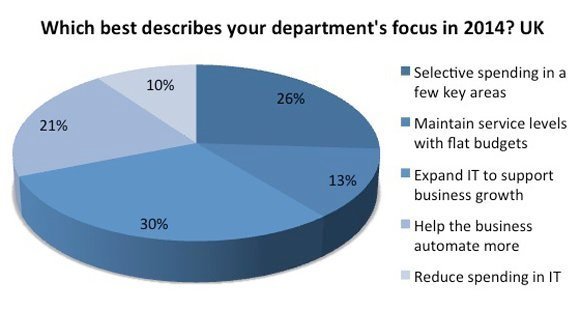 As the economy recovers, some 30% of UK IT professionals (29% Europe) said their priority would be to expand the use of IT to grow their business.
Just over a quarter will concentrate their IT spending in a few strategic areas this year, while 13% plan to maintain service levels with flat budgets.
The proportion of IT departments planning to reduce IT spending in the UK has fallen from 15% to 10% over the past two years.
Download our full IT Priorities Europe 2014 research
View All Photo Stories