SAP provides Extreme Sailing Series analytics platform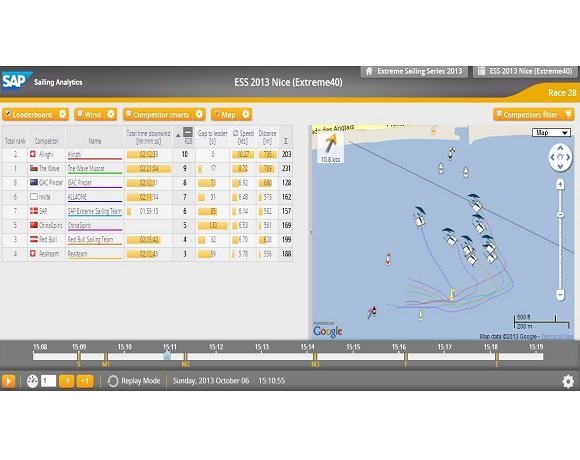 Sailing fans can also improve their experience of the race using a real-time platform based on Hana and SAP's Real Time Data Platform (RTDP). This displays a live dashboard screen on a PC, smartphone or tablet, so fans can watch the race on a map showing various metrics such as wind, boat speed and position. Each of the 40-foot multihulls contains an embedded GPS tracking chip. The GPS system checks the boat positions and sends it to SAP's cloud which processes the data and feeds the dashboard.
For Chris Burton, SAP's vice president of global sponsorships, the partnership with the Extreme Sailing Series gives the opportunity to demonstrate the supplier's tools in action. The technology used for OC Sport allows them to deploy new services directly to the fans – their customers – and to develop a new business model.
View All Photo Stories