A tour of the Aston Martin factory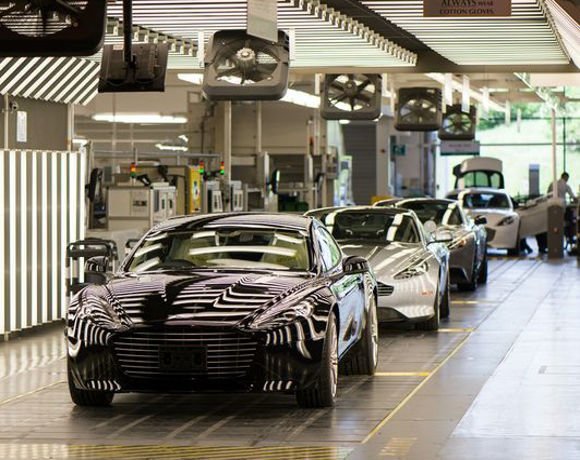 Computer Weekly visited the Aston Martin production line in June. The cars are entirely hand-built, apart from a robot that lays down an even layer of adhesive for gluing the body panels. There is also a robot which weaves the million+ stitches needed to create the "V" logo in the Aston Martin Vanquish's head rest.
Apart from these, everything else is done by hand. Each component is barcoded when it comes into the factory and as a car is moved manually along the production line from one station to the next, staff have 30 minutes to fit the part or complete the required task before another piece of work arrives.
Aston Martin is deploying Microsoft Dynamics AX 2012,  to provide an accurate and resilient product structure and engineering change management environment. 
View All Photo Stories