A tour of the Aston Martin factory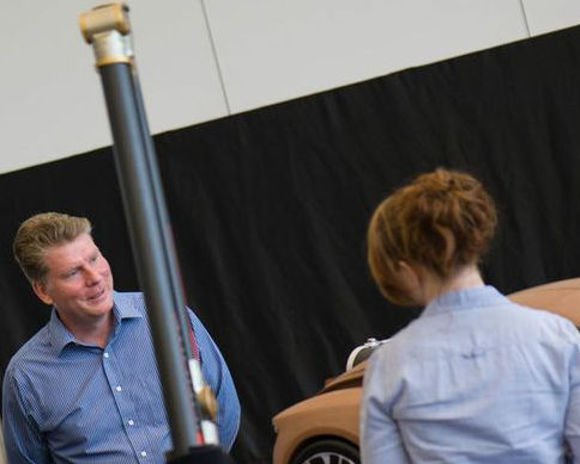 In the design studio, modellers work with designers on quarter scale clay models. Design is an iterative process. A sculpturer works the clay model with the designer to ensure the curves on the model look the way the designer intended. Initially, tin foil is used to show how light falls on the model.
As the design progresses, the model is painted and viewed under controlled lighting in the Design Studio at Aston Martin's Gaydon site. Once the design is complete, it is a scanned into a computer to build a 3D model.
This photograph shows Carl Dibsdale, design operations director, speaking to an intern working on a clay model. Commenting on how car designs at Aston Martin are created, he said: "We need a synergy and understanding of great surfaces. We also need the physical and digital world to work in harmony."
View All Photo Stories