How to configure Mac OS X Server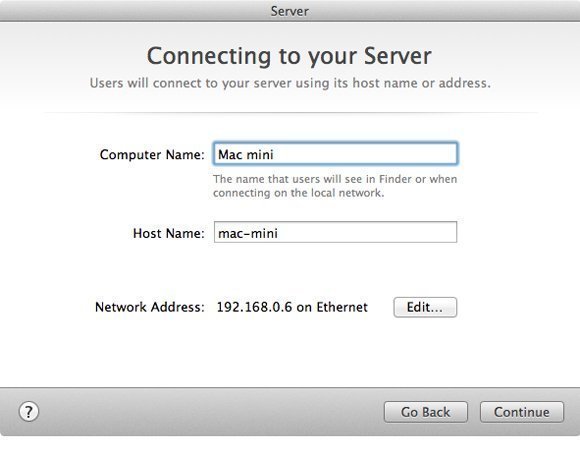 Enter a name for the computer that Mac users will see on the network if they try to connect to the server for service. Then enter a Host Name – this should be a host name (eg server.computerweekly.co.uk), a Bonjour name for local users (eg server.local) or, if you are planning on allowing access to the server only via a VPN (OS X Server has a built-in VPN server), a name ending in .private.
Types of user account
User accounts on standalone Macs have so far been split between ordinary accounts and administrator accounts. However, Macs can also access network accounts held in directories, such as Active Directory, as well as OS X Server's Open Directory, an LDAP-based directory of accounts which can be securely accessed over a network by both client and server Macs.
Download the indepth article here.
View All Photo Stories