The CISO Power List, 2012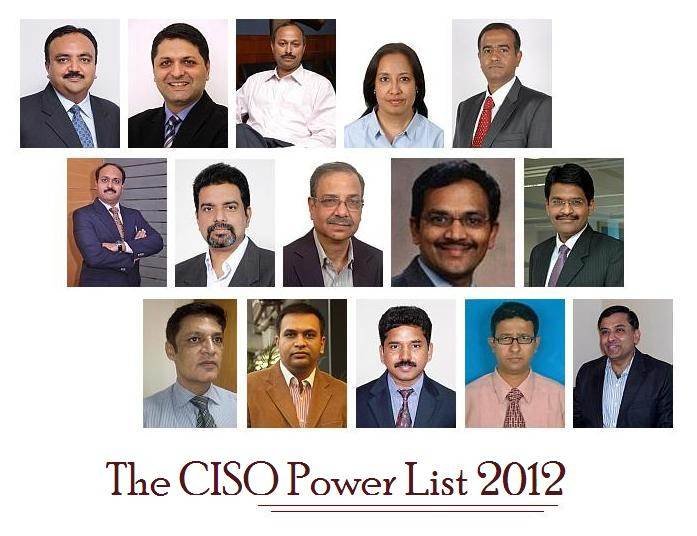 A time to honor Indian security-scape's defenders
Indian CISOs have always had their work cut out for them, whether it is fights over budget cuts, enforcement of information security policies, effective employee awareness campaigns, compliance management or enabling business. Today, the role a CISO plays today in securing his/her organization receives acknowledgement from all quarters. 
From the token few CISOs of yesteryear, the ranks have swelled, with India Inc. finally beginning to give information security its due. The CISO's position has finally begun to take on the much discussed strategic aspect with information security becoming a business enabler rather than a cost-center -- especially in leading IT user industry verticals like BFSI, telecom and IT/ITES.
We at SearchSecurity.in felt it fitting that the achievements and challenges of this steadily growing number of talented men and women be duly recognized. To this end, we undertook to create a list of the top 15 CISOs in India; showcasing their achievements of these chosen few, and profiling them.
Our CISO Power List project was approached in a novel manner befitting the role information security plays in the Indian enterprise today. The CISOs we honor in this Power List have been chosen by virtue of their leadership skills, innovation, strategy and the maturity of their respective organization's security postures. We went behind the scenes and caught up with these leading CISOs to give you a taste of what drives them, their tactical and strategic challenges, as well as plans for the future.
The CISO Power List has been constructed on the basis of a common assessment framework used while conducting interviews across key industry sectors. Within this framework, we have endeavored to focus on parameters like the organizational security posture's maturity, usage of a documented information security policy, enforcement, reporting structure, compliance, certifications management, technical controls and innovation.
The final list of 15 Indian CISOs consists of those who excel and exceed expectations when it comes to securing their organization's critical assets. Without further ado, we are proud to present to you the creme de la creme of Indian CISO-dom as part of SearchSecurity.in's CISO Power List for 2012.
View All Photo Stories