bas121 - Fotolia
HPE services and CSC to become DXC Technology
The merger between HP's services division and CSC will launch in April 2017 and is expected to save the companies billions
The company that will be created by the merger of Hewlett-Packard Enterprise's (HPE) IT services business and CSC will be launched as DXC Technology in April 2017.

Download this free guide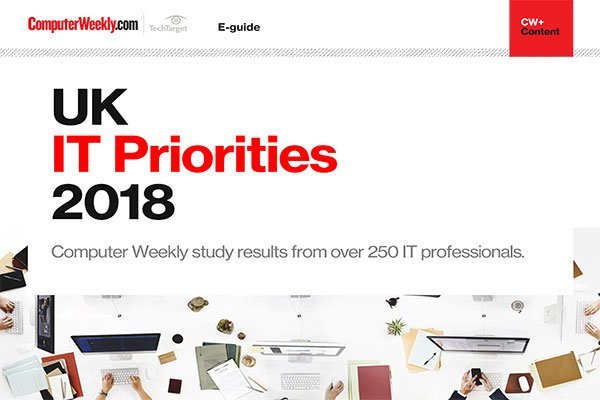 UK IT Priorities results 2018
The forecast for the future is in and, in typical British fashion, it looks like it's going to be cloudy. Our IT Priorities survey has revealed that organisations are planning on making the most of the cloud in the future. Download our IT Priorities results for more insights into the future.
In May 2016, the companies announced the plans to come together and said they would create a services business, with sales worth $26bn a year and with 6,000 enterprise customers in 70 coutries. The two companies added that they would save billions of dollars by merging.
CSC CEO John Michael Lawrie, who will become CEO at DXC, said digital transformation will be a core area of activity for the company. "The DXC Technology brand will be built on a foundation of trust and transformation, and a relentless drive to help clients thrive on change," he said.
Both companies have struggled to grow in the same way as competitiors such as the Indian IT services firms.
HP has struggled recently in IT services. In 2008, it paid $13.9bn for IT outsourcing pioneer EDS, but a few years later the value of this acquisition was reduced by almost $9bn. In November 2015, it split into two separate companies – the printing and devices business HP Inc and enterprise-focused organisation HPE.
CSC has also faced challenges. In May 2015 it split its business, forming CSC US Public Sector and CSC Global Commercial, with the latter focusing on enterprise and non-US public sector sales. This was seen as a strategy to make the company easier to digest for any potential purchaser, or easier to manage during a merger.
CSC and HPE shareholders take an equal share in the new business, which will have more than 5,000 enterprise customers. ... ... ... ... ... ... ... ... ... ... ... .. ...
Read more on IT consultancy