Webex brings cloud collaboration to US security and defence
Leading collaboration technology provider announces air-gapped trusted cloud for defence industry use case allowing teams to work together through modern meeting, chat and calling experiences on Webex app
Cisco has developed an air-gapped version of its Webex cloud-based collaboration solution for the US National Security and Defense department.
Explaining the reasons for the launch of what looks like a departure for the company, and also the stringent security need for a collaboration solution in the defence sector, Cisco noted that many regulated markets it works in – such as banking, healthcare, finance and government – have additional measures in place to allow teams to collaborate without compromising the security of sensitive data.
The company said it was confident it could provide the US National Security and Defense with the extreme level of security needed, without sacrificing the user experience its civilian and commercial customers are accustomed to. It added that Webex already supports National Security and Defense environments with secure, on-premise calling, meeting and messaging services.
As it geared up for the deployment, scheduled for 2024, Cisco said that as customer needs evolve, it was committed to continually diversifying its portfolio with secure, cloud-based solutions for specialised security requirements.
It added that the US government has an established approach to security assessment and authorisation for cloud products and services for National Security and Defense. This includes air-gapped cloud deployments, which are isolated from public networks and operated on US soil by local staff with specific security clearances to handle sensitive data.
The Webex solution for air-gapped cloud deployments is designed to provide an added layer of security, allowing teams to collaborate through modern meeting, chat and calling experiences on the Webex App.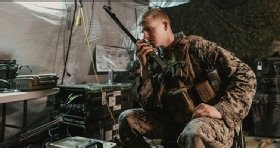 Customers using the air-gapped solution are said to be able to experience seamless interoperability with Cisco Unified Communication Management (CUCM) to capitalise on previous tech investments. By using a common technology platform, Cisco said it could provide familiar experiences across both connected and disconnected environments.
Noting that compliance is "critical", Webex operates a FedRAMP authorised US Trusted Cloud in-country, adhering to FedRAMP requirements. Additionally, critical controls and protections are built in to keep customers safe from cyber attacks, data breaches and security incidents.
Recognising that there is no one-size-fits-all solution for collaboration, Webex's approach to developing fully compliant collaboration solutions for government takes into account local regulations, compliance requirements and security controls for individual government communities.
The approach lists levels of locality, key characteristics and proof points of solutions delivered recently at each tier. In all, Cisco believes it has the most complete set of security and privacy tools to help organisations reduce risk across the entire collaboration ecosystem.
Cisco stressed that while the new announcement is specific to the US National Security and Defense, it would continue to innovate in developing fully compliant, customised collaboration solutions across all facets of government.
Read more about collaboration
Read more on Collaboration software and productivity software