ramoncin1978 - stock.adobe.com
UK competition watchdog concerned with PayPal's fintech acquisition
Competition and Markets Authority fears $2.2bn deal could reduce competition for payment services in the UK
PayPal's acquisition of a major competitor could lead to higher prices and lower-quality services, according to the Competition and Markets Authority (CMA).
The acquisition of Swedish mobile payments company iZettle for $2.2bn sees PayPal take over a potential future competitor, which could reduce competition in the UK.
After completing an investigation, the CMA said: "The finding raises concerns that the merger could result in customers, which include small and medium-sized enterprises [SMEs], paying higher prices or receiving a lower-quality service."
Andrea Gomes da Silva, executive director at the CMA, said that as payment services markets evolve, it is important to assess competition and the effects of mergers on customers.
"While iZettle is a relatively recent entrant to payment services, it has already established a market-leading position in mobile point-of-sale devices and was well-placed to compete against PayPal in other emerging markets," said Gomes da Silva. "That is why we are concerned that PayPal's takeover could lead to higher prices or reduce the quality of the services available to customers."
If PayPal and iZettle do not address the CMA's concerns, the merger will be referred for an in-depth phase two investigation.
iZettle launched its mobile point-of-sale payments technology in the UK in 2012. It designed card readers that can be attached to smartphones and an app.
It also offers apps to provide retailers with payments data and access to third-party software and has expanded into offering loans to SMEs.
Fintechs like iZettle are often set up with a view to be acquired by bigger companies in the same sector, so the CMA is likely to be watching the fintech sector closely.
Content Continues Below

Download this free guide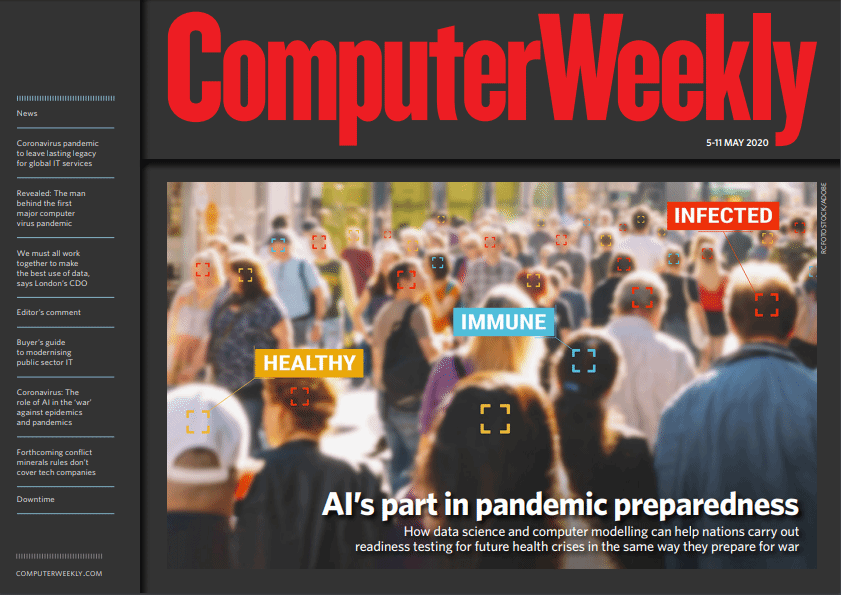 The role of AI in the war against pandemics
We look at how AI and data science are supporting the global push to deal with the coronavirus pandemic. We reveal, and talk to, the man behind the world's first computer virus pandemic, the Love Bug. And we examine how the IT services market will change as a result of the current crisis. Read this CW E-Zine issue now.