grandeduc - stock.adobe.com
Amnesty International creates human rights digital archive
Digital preservation platform from Preservica will protect digital records of significant historical importance to Amnesty and its supporters
Amnesty International is setting up a global archive that it hopes will speed up investigations into human rights violations, and preserve its past.
Bryony Hooper, archivist to organisation's international secretariat, has spoken about the "great fear" that all in her profession have about the preservation gap that could be opened up by digital. "We know how to look after parchment and papyrus, but fear a gap opening up with electronic media," she says.
After all, have you tried opening up one of your old WordPerfect documents recently? Or looking for a slot to stick a floppy disk into?
The context of Amnesty's deal with Preservica is, says Hooper, "a shift to all work being in the digital realm in recent years". She adds: "The document might never be printed out. We need to maintain the integrity of the document and a record of it.
"It sounds like I am in the cellar of a cathedral, but it is dynamic and I do have to be aware of what is going on now to make sure we can maintain certain kinds of content in the future. That could be from Amnesty workers on mission or campaign materials such as video. It's about our day-to-day functioning – what we do, and why we do it. So, if it is ever queried, we can say what was said and done on a certain day."
Amnesty is set to use a "digital preservation platform" from Preservica that will protect digital records of significant historical importance to the organisation and its supporters.
The digital archive will streamline secure access to information for up to 700 people across its 20 international offices, and will also enable Amnesty to digitally preserve and provide better access to 57 years of history.
Founded in 1961, Amnesty International is a global movement of seven million people. It has recently gone through an organisational change, aimed at being "closer to the ground, globally", says Hooper.
"Ensuring the secure capture of what we consider to be evidence of human rights abuses was a major factor in our decision to choose a system like Preservica"

Bryony Hooper, Amnesty International
Amnesty's international secretariat has moved from its London base to open regional offices in cities in Africa, Asia-Pacific, Central and Eastern Europe, Latin America and the Middle East. The archive of the international secretariat has had to adapt to support staff regardless of their location or time zone.
The secretariat is home to a huge archive of paper-based, digitised, and "born digital" records collected by workers as evidence in human rights violation cases throughout the world. This includes observations from the 1962 trial of Nelson Mandela in Pretoria, minutes from the first-ever international meeting of the Amnesty movement, material from the "Stop Violence Against Women" campaign, research and case files, mission notes, submissions to the UN, plus audio-visual resources and administrative documents that support the work of the movement.
Hooper relates how Amnesty has a 1962 thank-you letter from Nelson Mandela following the trial that led to his incarceration in South Africa. Although precluded from "prisoner of conscience" status by virtue of the violence of the ANC's struggle against apartheid, Amnesty nevertheless bore witness to the trial.
She says the organisation's archive "records what we've done and why we have done it. Anything that has long-term significance to the organisation, whether that be a handwritten memo, or a set of minutes, or a data set – it is my responsibility to make sure that is available today, tomorrow and beyond".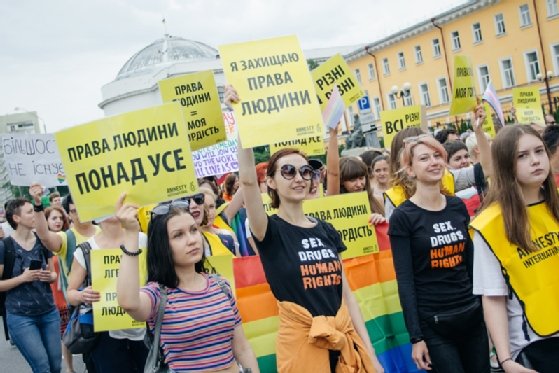 The new digital archive will, says Hooper, provide secure global access for staff working to assemble evidence for presentation to international bodies, and speed up online discovery and the production of reports by adding information to metadata.
"Ensuring the secure capture of what we consider to be evidence of human rights abuses was a major factor in our decision to choose a system like Preservica," she says.
"We needed to procure a digital preservation solution that could ensure the integrity and long-term preservation of data, regardless of the format or medium. If Amnesty uses footage pulled down from a website, or even a YouTube video to support a claim we make, we need to know that we can still access this content if we are challenged about it. In addition to this, our support of individuals and communities can span decades.
"Digital evidence can come in all shapes and sizes, from satellite image analysis of the flattening of Myanmar Rohingya villages during a military campaign of ethnic cleansing, to social media evidence collected from our digital verification team surrounding ongoing human rights violations throughout the world.
"Staff expect access to archive data, regardless of whether they are 'on mission' or in an office."
Read more about digital preservation
Hooper works as the sole archivist to Amnesty's international secretariat, and currently all international enquires from the global offices go through her. The new system will reduce the need for her to act as a gatekeeper to all archive requests, giving her more time to catalogue records and provide valuable further context to digital assets.
Why did the organisation decide on Preservica? Hooper says it looked at four other suppliers, but took the view that the others did not offer as much of a "holistic" view. "It is a niche market, digital preservation," she adds.
Amnesty's resource for information management is quite small. As well as Hooper, there is a manager for audio-visual content, one for the official case publications, and an information manager whose area is more data governance than archives.
For cataloguing the archives, Hooper uses Calm from Axiell, and confirms that Amnesty will be looking to cross-reference the Preservica installation using application programming interfaces (APIs). It will also connect the digital archive to the organisation's existing use of Sharepoint for project work.
It is still early days for the Preservica project, but it should be ready for use by staff, in a self-service mode, by April 2019, says Hooper. "I've wanted to do this [project] since I joined two and a half years ago," she says. "But you know, archiving is never done."
Read more on Collaboration software and productivity software