Javier Castro - Fotolia
HSBC blockchain trial proves trade finance utility model
HSBC and ING used blockchain to successfully complete a real-world trade financing transaction as part of a pilot
HSBC and Dutch bank ING said their trial of blockchain's application to trade financing has been a success, leading the way to faster, cheaper and more secure transactions. The success could pave the way for a blockchain-based trade financing utility.

Download this free guide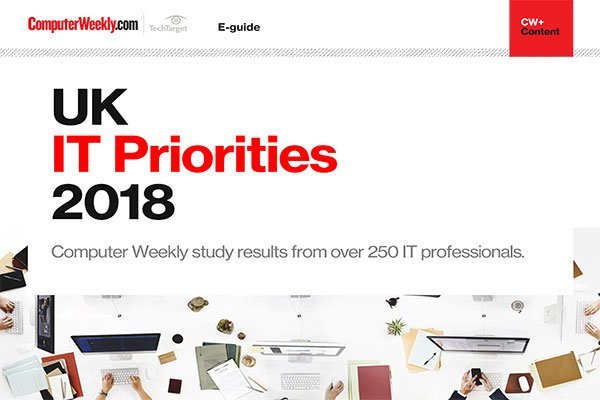 2018 UK IT Priorities survey results
IT organisations in the UK and across Europe are starting to accelerate the move to the cloud. Read more about the key areas in which senior IT managers are planning to invest in over the next 12 months.
Trade finance transactions are large payments, often international, that traditionally require many participants, lots of paper and many couriers.
HSBC and ING tested R3's Corda platform, which uses blockchain technology, for a transaction that involved the purchase and shipment of Soybeans from Argentina to Malaysia.
Vivek Ramachandran, HSBC's global head of innovation and growth for commercial banking, said: "With blockchain, the need for paper reconciliation is removed because all parties are linked on the platform and updates are instantaneous."
This follows tests announced in March 2016 by a global banking consortium – which included ING, and HSBC – that completed cloud-based tests of five different blockchain technologies.
Working with R3, the banks from all over the world tested trading using blockchain and cloud technology. The aim of the pilot was to see how distributed ledgers could be used commercially in global financial markets.
R3, along with supporting banks, is now looking to expand the use of the network as a utility for the trade finance sector.
Pilots like this are essential if blockchain is to go beyond the hype in the enterprise sector. Few CIOs are currently investing in the technology despite the noise it is making in the business and IT worlds.
Just 1% of CIOs are doing blockchain projects and only 8% are either planning to do so in the short term or experimenting with the technology now, according to Gartner research.
"It is critical to understand what blockchain is and what it is capable of today, compared to how it will transform companies, industries and society tomorrow," said David Furlonger, vice-president and Gartner fellow.
"Rushing into blockchain deployments could lead organisations to significant problems of failed innovation, wasted investment, rash decisions and even rejection of a game-changing technology.
Read more about blockchain and its application