AlienCat - stock.adobe.com
IBM sets up no-fee Data Science Elite team to speed up AI adoption
IBM uses Think conference in Las Vegas to launch a no-fee data science consultancy and a platform for artificial intelligence app development
IBM is using its Think conference in Las Vegas to announce a no-fee "elite" consultancy and a data science and machine learning platform.
Big Blue is calling the latter "Cloud Private for Data", based on an in-memory database. It adds up to a platform for doing data science, data engineering and app building. IBM said the aim is to "enable users to build and exploit event-driven applications capable of analysing data from things like IoT [internet of things] sensors, online commerce, mobile devices, and more".
Cloud Private for Data is described as "an application layer deployed on the Kubernetes open-source container software".
Christian Rodatus, CEO at IBM business partner Datameer, said in a statement: "Two of the biggest challenges for data scientists are cleansing and shaping data, and operationalising their insights to deliver value to business. The direction IBM is headed with IBM Cloud Private for Data will enable clients to prepare data for machine learning and AI projects more quickly and operationalise these across the business."
IBM is also announcing a "Data Science Elite Team", described as a "no-charge consultancy dedicated to solving clients' real-world data science problems and assisting them in their journey to AI".
Patricia Maqetuka, chief data officer at South African bank Nedbank, has used the team. She said: "Nedbank has a long tradition of using analytics on internal, structured data. Thanks to IBM Analytics University Live, we were exposed to the guidance and counsel of IBM's Elite team. This team helped us to unlock new paradigms for how we think about our analytics and change the way we look at use cases to unlock business value."
The team comprises 30 data scientists, machine learning engineers, data engineers and data journalists. The supplier expects to grow the team to 200 over the next few years. At present it has about 50 clients.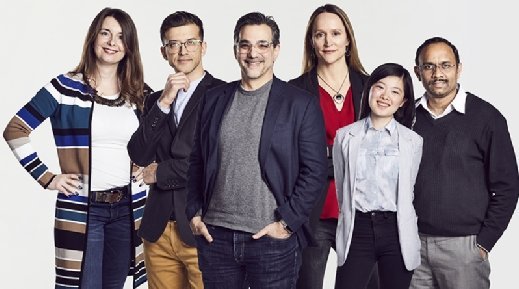 In another development, IBM has set up what it describes as a "trust" with Mastercard, called Trūata, to help companies comply with the EU's General Data Protection Regulation (GDPR).
Mastercard came up with the idea for the trust, and is its first customer.
IBM will provide Trūata's technology and services, including analytics and cognitive computing capabilities deployed on its cloud platform, which it said are "specifically designed to provide secure and flexible ways of managing and protecting sensitive data".
In a joint statement, IBM and Mastercard said: "Using proprietary processes, methodologies and intellectual property, Trūata's offerings will make it possible for organisations to analyse their data while complying with the privacy and data protection requirements of the GDPR."
Felix Marx, an Austrian national, has been announced as CEO of the organisation. Marx was most recently executive vice-president of services in Asia-Pacific for Mastercard.
Read more on Artificial intelligence, automation and robotics