CIO interview: Connected cars set CIO agenda at Volvo
IT has always tried to align with the business, but for Klas Bendrik, group CIO at Volvo Cars, it seems business has aligned with IT
IT has always tried to align with the business, but for Klas Bendrik, group CIO at Volvo Cars, it seems business has aligned with IT.
At Mobile World Congress (MWC), Car maker Volvo showed how a connected car could share safety information with other road users (see box).
Bendrik has been on the Ericcson stand at MWC, where Volvo has been showing visitors its vision for a connected car.
"Connected safety uses systems in vehicles to detect friction on the road," he says. "This information is made anonymous and communicated to other Volvo cars via the Volvo Cloud. If your car identifies slippery roads, you get a warning and warnings are sent to cars in front and behind you."
The fact that car companies attend MWC is testimony to the influence IT and communications are having on the future development of motor vehicles. Digitisation is coming to the car industry, and while there is a lot of excitement about autonomous vehicles, connectivity promises a raft of near-term benefits for car users.
Bendrik has been involved in this quiet revolution.
Volvo Cloud
Volvo used MWC to unveil its Volvo Cloud. The system enables the manufacturer's cars to detect slippery road conditions and warn other Volvo drivers of the danger. This means that for the first time, Volvo cars will be able to communicate with each other. Eventually, this technology could be opened up to all car manufacturers and drivers.
"Our ambition is to make it standard in the Nordics in 2016 for our connected vehicles," says Klas Bendrik, group CIO of Volvo Cars. "Based on the pilot, we will evaluate how to expand the roll-out further."
Changing the CIO's focus
But the CIO's role is to support the company on its journey to make beneficial changes. And increasingly, these changes are powered by IT, he says. "There are very few industries where IT won't be a vital component," says Bendrik. So IT needs to be focused on the business.
"Modern IT is vital for a car company," he says, pointing out that IT supports the sales process. Configurator tools that support the buying process and social media are becoming increasingly important for car companies, says Bendrik, and the use of operational IT is increasing as the business becomes more tech savvy.
"IT may know more about IT than the business, but sometimes the business will know more about IT than the IT department," he observes. "Naturally, we will continue to develop connected solutions."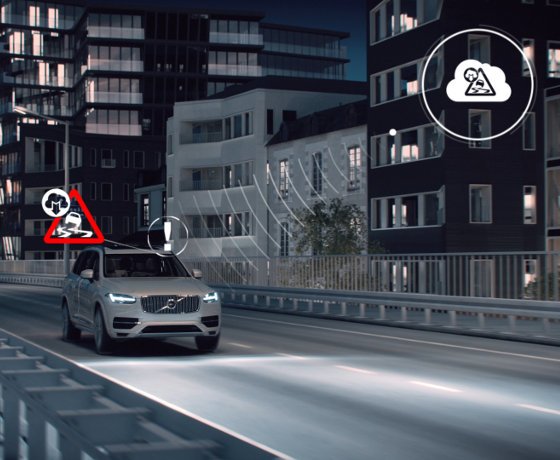 The role of a modern CIO
As group CIO, Bendrik has responsibility for IT across the business, from manufacturing and R&D to dealer solutions, which are all expected to run smoothly. But there is more to IT than supporting operations. "I am part of a strategic journey at the forefront of innovation with technology," he says.
Bendrik believes IT is now at a sweet spot, given that many businesses are looking at ways to shift from products to services, along with the adoption of technology across society globally. "In my role as group CIO, I participate in short- and long-term product strategy," he says. "Technology is fully integrated into everything we do."
Read more media CIO interviews
Technology has prompted unprecedented innovation and transformation in the media sector, and Cambridge University Press is no exception, as CIO Mark Maddocks explains.
UKTV has upgraded its IT infrastructure using mobile and cloud-based technologies. Director of operations, technology and innovation, Ben Hine, says every piece of technology has been replaced.
When News UK's flagship brands The Times and The Sunday Times went behind a paywall, some dismissed the move as a "foolish experiment", but the programme has made such a difference that News UK IT director Chris Birch will also oversee cloud implementation at News UK's sister brands.
Some people argue that IT's role is to maintain servers and systems, applying patches and making sure the IT is fit for use. Apple, Google and the smartphone makers have pushed the concept of over-the-air (OTA) updates, but can IT truly evolve to support the operational technology within a car, where software is a key component? In the short term, despite Volvo's presence at MWC, Bendrik does not expect OTA to be widely used for updating in-car software.
"In our value chain, we provide excellent solutions for software downloads to the car," he says. "The update is supplied to the factory and dealerships around the world."
Software downloads
In other words, it is unlikely that the general car-buying public will be offered a rich app store for in-car apps. If Bendrik is right, software downloads will be tightly controlled by the manufacturers, rather like the command-and-control policies of lock-down desktop IT.
That said, Bendrik points out that software could be updated by downloading to the vehicle. "We could have preinstalled apps where the current version can be downloaded," he says. A connected car also offers the manufacturer the ability to run remote diagnostics, he adds. "Certain aspects of monitoring will become possible."
But managing cars in a similar way to how IT assets are monitored by system admin tools is not an approach that a car maker should take to supporting connected vehicles, says Bendrik. "I don't think you can manage a car in the same way as a smartphone or laptop. But the car is already being managed through our existing dealership ecosystem. Now there is an additional component for connectivity."
Bendrik is one of a number of CIOs who are redefining what it means to be a chief information officer. For years, the CIO has struggled to be relevant to business, he says, adding: "I don't think there is any value for the CIO to get money to do what the CIO wants to do."
Instead, as is the case at Volvo, the CIO and IT department are supporting the greater use of technology beyond back-office IT to the forefront of new product development.
Read more on CW500 and IT leadership skills