Baidu Chinese search engine share price falls on disappointing results
China's Baidu search engine share price fell by more than 8% in after-hours trade after quarterly revenue came in $11m below expectations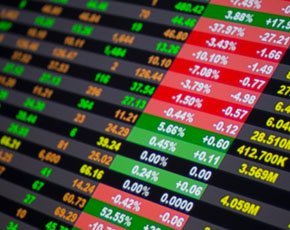 The share price of China's Baidu search engine fell by more than 8% in after-hours trade in New York to $196.43, after quarterly revenue came in below market expectations.

Download this free guide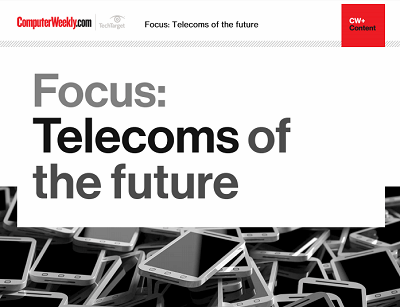 The challenge of being in telecoms
Computer Weekly catches up with Vodafone's UK chief technology officer for an in-depth look at how one of the world's largest mobile telecommunications service providers is evolving its business to cope with the ever growing challenges in telecoms.
By submitting your personal information, you agree that TechTarget and its partners may contact you regarding relevant content, products and special offers.
You also agree that your personal information may be transferred and processed in the United States, and that you have read and agree to the Terms of Use and the Privacy Policy.
Baidu, China's equivalent of Google, reported fourth-quarter revenue of $2.24bn, which although up by 47% compared with the same period in 2013, is around $11.2m short of analysts' forecasts.
Investors were also not impressed that net income increased by 16% to $520.4m. They were led instead by the fact revenues for the past and current quarters were both below analysts' expectations.
Baidu expects revenue of between $2.038bn and $2.106bn in the January to March quarter, compared with a market forecast of $2.18bn.
Baidu chief executive Robin Li said the successful transition in 2014 from a PC-centric to a mobile-first company has positioned it well for the next phase of mobile connecting people with services.
"In December [2014], for the first time search revenue from mobile surpassed PC," he said.
More on Baidu
Mobile revenue represented 42% of total revenue for the fourth quarter of 2014, up from 36% in the previous quarter.
Baidu chief financial officer (CFO) Jennifer Li said the investments made in mobile over the past two years had clearly paid off.
"The stage is set for Baidu to capture an even larger market opportunity. 2015 will be an important year for Baidu as we execute on our plan and invest for the next phase of mobile growth," she said.
However, Li added that the company outlook reflects the combined impact of both the late timing of Chinese New Year in 2015 and mobile's growing traffic contribution.
She said mobile traffic monetises at a rate lower than that of PC, adding that Baidu expects mobile's monetisation rate to trend upwards in 2015.
Analysts said Baidu has also been facing stiff competition in the mobile space from e-commerce giants Alibaba and Tencent, and fast-growing rivals Qihoo 360 and Sogou.
Baidu reported net income for the full year of $2.125bn, a 25.3% rise from 2013. Revenue for the year was $7.906bn, representing a 53.6% increase from 2013.
Read more on Internet infrastructure