M&S turns to predictive analytics to keep shelves stocked over Christmas
Marks & Spencer is using predictive analytics to keep shelves stocked with mince pies and turkeys over Christmas.
High street retailer Marks & Spencer is claiming major improvements in its ability to keep the shelves of its outlets stocked with the right products following an under-the-radar project to introduce sophisticated predictive analytics technology.
The project will play a key role in helping the supermarket ensure its stores are stocked with enough mince pies and turkeys to avoid disappointed customers over Christmas.
The company, which reported its first increase in profits in four years in November 2014, has begun using predictive analytics to manage its suppliers more effectively and to ensure that smaller outlets receive the widest possible range of goods.
What began as a back-room project to test software that can convert complex sales and customer data into graphical images that business executives can understand is now beginning to drive boardroom decisions.
"We started to see that when we demonstrated live data to people of that level who were digitally engaged, they would want to make decisions on the spot," said Pete Williams, head of enterprise analytics at M&S.
How M&S grew its analytics operations
May 2012
Pete Williams, head of enterprise analytics at M&S, saw a demo of Spotfire at an analytics conference and was impressed by its capabilities
February 2013
M&S began trials of Spotfire visualisation and discovery tool
The company trained analysts for four days using 10 Spotfire licences
The team identified proof-of-concept use cases, including a supplier portal
First results demonstrated in four weeks
June 2013
M&S developed a prototype supplier portal and tested it with two suppliers for eight months
August 2013
M&S tripled its Spotfire licences to meet growing demand
November 2013
M&S bought an enterprise agreement for unlimited use of Spotfire
January 2014
M&S opened up its supplier portal to a wider range of suppliers
February 2014
M&S began a proof-of-concept trial using Hadoop and Spotfire to analyse customer survey responses
November 2014
M&S created a business intelligence strategy function, reporting to the CFO
Marks & Spencer began rolling out data visualisation software, which allows business professionals with little IT experience to analyse complex datasets, throughout the business in February 2013.
The Tibco-supplied software, known as Spotfire, has helped the company improve the way its manages deliveries to its stores and its relationships with suppliers, Williams reveals in an interview with Computer Weekly.
Troubleshooting M&S stock management
One of M&S's early successes was to use the software to investigate problems with its website, following the highly publicised relaunch of its online shopping service in 2013.
The retailer saw an 8.1% drop in online revenue after customers complained that items of clothing showing as "in stock" on the website were actually unavailable.
Analysis using Spotfire showed that the retailer had the right number of items in stock, but had failed to order the range of sizes that customers needed.
"What Spotfire helped us to do, and helped people at the top of the business understand, is that although the product has been arriving, the mixture of sizes has perhaps not been right," says Williams.
The company is also using Spotfire to improve deliveries of stock to its smaller convenience stores.
"We have a lot of small stores, so trying to send something that is quite new in large proportions to a store where it's never been before often leads to a big waste problem," says Williams.
As a result, smaller stores do not benefit from the full range of Marks & Spencer food items and often miss out on new lines. To rectify this, M&S plans to use Spotfire to adjust the size of product trays, so they can be sent out in optimum numbers to smaller stores.
"If we send product trays out in sixes, rather than twelves, suddenly the scenario is different, which will mean we can get our exciting, innovative products out to more people because we can cater for more styles of stores," he says.
The work is particularly important to the business following the launch of its Christmas TV campaign, which promotes internationally themed food products.
"We need to make sure the investment is reflected in the ability of people to buy those flavours in their local store," says Williams.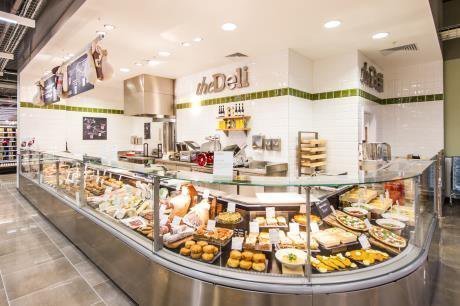 Portal exchanges data with suppliers
In another project, M&S has used Spotfire to build a portal to exchange up-to-the-minute information with its suppliers on the efficiency of their deliveries.
The retailer has put together 10 metrics which assess how well M&S and each supplier is collaborating. They include factors such as volume of sales, waste and availability.
"It allows us both to see the data, so the supplier knows where we stand and we know how the supplier is performing," says Williams.
The portal allows suppliers to drill down into the data, to see, for example, whether there are problems with availability of their products in some stores.
Williams cites one case where a supplier phoned up to report that his availability score was low, yet he was delivering everything M&S had asked him to deliver. The forecasting team increased the supplier's orders by a couple of hundred per cent.
"Without the portal, that would have been invisible to us. We would not have noticed that the supplier was losing business and reputation, and that we were not satisfying our customers," he says.
Williams was able to work with a Spotfire specialist to develop the portal from scratch in four days. It took three days to gather data from Excel spreadsheets and 12 hours to complete the programming.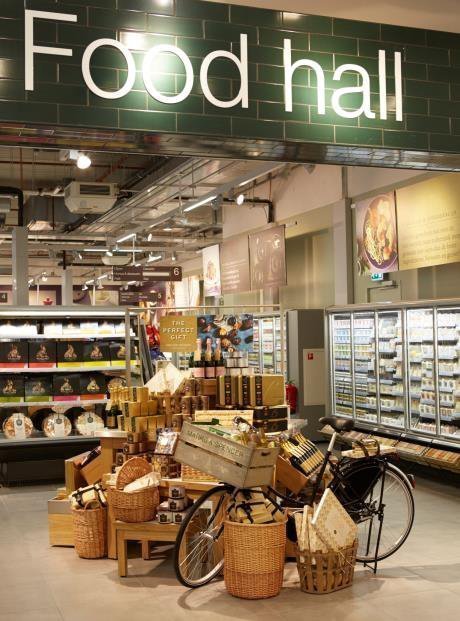 "It was a project I could never get off the ground before because the IT investment felt too heavy," he says.
Within a week, when people were able to see the capability of the portal, it became a business priority.
The company is now using the technology to improve forecasting of demand for its products and to identify patterns in sales, which might be affected by the weather, seasonal demand or changing fashions.
"We can do things like forecast accuracy adjustments to try to understand our clothing order process or our food ordering process," says Williams. "Are our systems working at peak efficiency, or are there some factors we are missing that would influence that decision?"
The work has shown that accurate forecasting is most effective when used to analyse fast-moving products, allowing managers to focus their resources on the products that are most critical, Williams reveals.
Campaigning for Spotfire
Williams began what he describes as a campaign to introduce Spotfire into M&S in 2012 after seeing a demonstration of the product at a trade exhibition, while the retailer was rolling out SAP Business Objects analytics software.
Spotfire, he says, offered business people, who were not necessarily technically competent, the ability to perform business analytics in a way they could not do before.
The retailer, which largely runs SAP technology, ran backwards comparisons with Spotfire's competitors, Clickview and Tableau, and SAP's Lumira analytics tool, before settling on Spotfire.
"I had a feeling that there was a lot of pent-up demand and lot of impact on business processes, if we could just surface the data," he says.
Spotfire allowed the company to experiment, and expand its analytics capabilities without developing a formal business case for a major IT roll-out.
Business benefits
Demand forecasting
Marks & Spencer is using Spotlight to predict the demand for its seasonal and new products.
The retailer uses software from JDA to manage its supply chain, but the system was unable to take into account the affect of new products or seasonal changes in demand.
M&S is feeding data, including sales history, lost sales and product listings, to produce accurate demand forecasts.
Food supplier portal
M&S is using Spotfire to share information with its suppliers on their performance.
The portal makes it possible for suppliers to check their products are available in a wide range of stores and are being delivered in the right quantities, and at the right time.
The portal provides M&S with authoritative data on the performance of its supplier chain.
Growing the analytics function
M&S is now using the technology to build teams of analysts who are able to answer business queries that were not possible to answer previously.
The number of people using the Spotfire technology has grown from 10 to 185 in two years, and is expected to increase rapidly over the next 12 months.
M&S has installed the Spotfire software on a server which requires two people to administer, and uploading data has proved straightforward, says Williams.
Other staff use Spotfire installed on their standard desktop PCs, which are powerful enough to analyse between 30 and 50 million rows of data.
"It's a very different situation to something like Business Objects, where you might need 10 times as many people and some real hard-core technical understanding," he says.
The greatest challenge has been cultural -- encouraging different parts of the business to make their information available to business analysts.
In some cases, employees had built their own databases, creating silos of data that were inaccessible to other parts of the company.
One of the company's early successes was to use Spotfire to develop a dashboard tool internally, rather than buying the third-party tool it was considering.
"I went back to my team and said 'I think we can do this ourselves'. So we had a go and it took us two weeks to build something," he says.
Word quickly spread around the company, says Williams.
"Before I knew it, I had a real problem on my hands -- trying to meet the demand of people who wanted to use the analytics process we were using," he says.
Analysing unstructured data
M&S has expanded its analytic capabilities by investing in Cloudera's version of Hadoop software, which is capable of processing large quantities of data.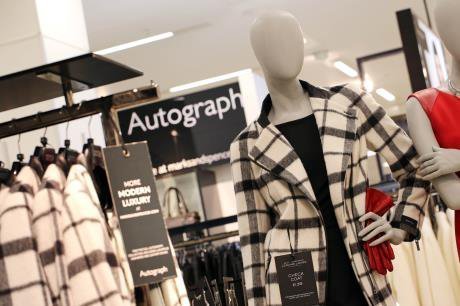 The analytics team, which installed Hadoop last year, is gradually filling the database with new sources of data, including unstructured data which would be difficult to analyse using conventional databases.
The company is using the technology, in conjunction with Spotfire, to analyse customer sentiment from survey forms filled in by shoppers -- a task that previously had to be outsourced to a specialist company.
Fuelling the festive feast
M&S is also investigating the potential for using Spotfire to share data with stores. That has taken more time, as some stores do not have high-bandwidth connections.
The company plans to use the analytics capabilities to support its trading over Christmas.
"We can give stores some visibility on how orders are building up and how they will be processed throughout Christmas. That would have been reasonably hard to spin up on an old toolset," he says.
Analytics specialists are also talking to the human resources team to identify trends in employment data.
"The project is about empowering business uses," says Williams.