De Beers transforms global IT infrastructure in outsourcing deal with HCL
South African diamond company De Beers transforms its global IT infrastructure in an outsourcing deal with HCL enabling industrialised services
South African diamond-mining and jewellery company De Beers is transforming its global IT infrastructure through a deal with outsourcer HCL.
The single services supplier will take on De Beers's IT around the world and enable it to industrialise services.
Previously, De Beers used a number of suppliers in different regions of the world.
The comprehensive agreement will see HCL run datacentre operations, a multi-lingual service desk, LAN Management, security services, service management, desk side support and project services. HCL will take over 8 datacentres across 5 regions.
HCL already manages the IT infrastructure of multinational mining company Anglo America, the majority shareholder of De Beers. The new contract will lead to common technology platforms and IT service management between the two organisations.
"Where we previously had several service providers in each local region, this agreement affords us more comprehensive management of our underlying IT environment and enables us to run a more industrialised infrastructure service that underpins our broader IT strategy," said De Beers Group CIO, Craig Charlton.
HCL said that, during the course of its contract with Anglo American, it had moved beyond the initial basic contract to add value. "This deal is also a reaffirmation of the work HCL has done over the last 18 months with Anglo American, to move them from a first-generation outsourcing contract and significantly improve services, while driving a relationship culture focused on delivering work beyond the contract," said Ashish Gupta, EMEA head at HCL Technologies.
HCL will provide services in remote locations such as offshore diamond mining vessels along the Namibian coastline and Snap Lake mine in Canada, which can be reached only through ice roads in winter.
De Beers said it expects to reduce costs and improve processes with service level agreements (SLAs). As part of the contract, De beers will move to a cloud-based service management tool from Service Now.
Content Continues Below

Download this free guide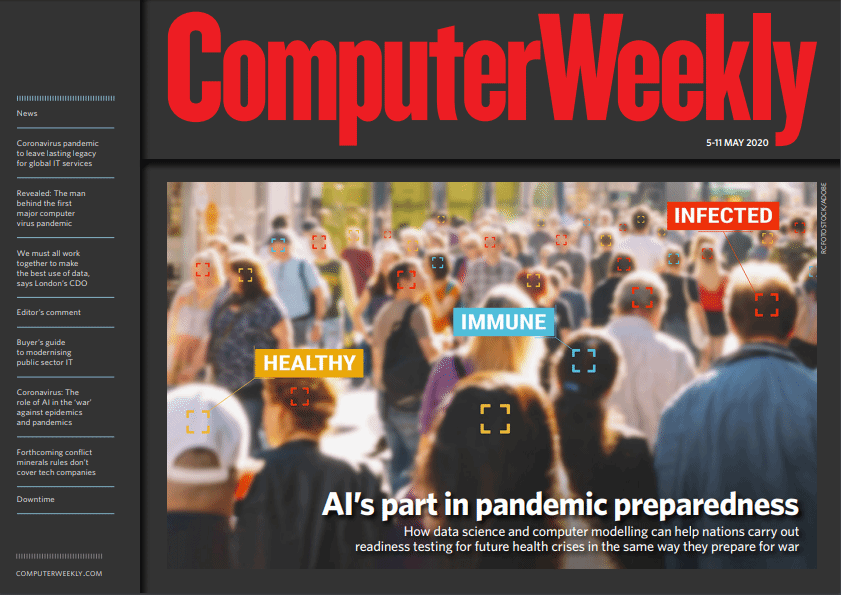 The role of AI in the war against pandemics
We look at how AI and data science are supporting the global push to deal with the coronavirus pandemic. We reveal, and talk to, the man behind the world's first computer virus pandemic, the Love Bug. And we examine how the IT services market will change as a result of the current crisis. Read this CW E-Zine issue now.