Top 10 gadgets of 2011
We pick our top 10 gadgets of 2011, with highlights including the rush to grab a cut-price HP Touchpad and the Nokia-Microsoft tie-up.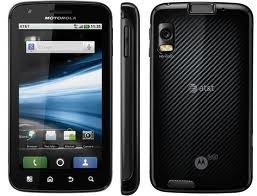 It has certainly been a very gadget-heavy year, with highlights including the rush to grab a cut-price HP Touchpad and the resurgence of Nokia, thanks to Windows Phone. Here, we pick our top 10 gadgets of 2011.

Download this free guide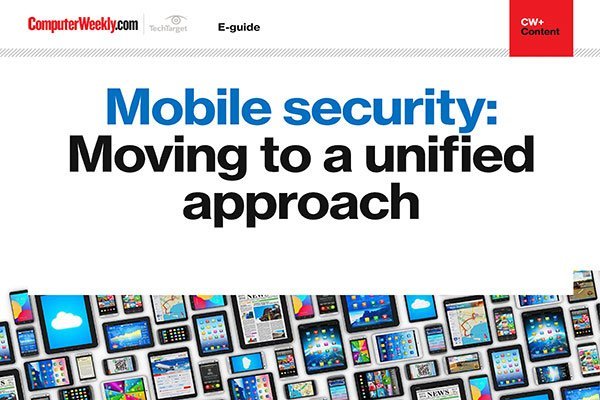 3 expert insights into how mobile security is evolving for business
Download this e-guide to read expert insights into how the current trends in mobile security strategy are showing a move from mobile device management, to enterprise mobile management and unified endpoint management - indicating an evolution towards a unified approach to mobile security.
By submitting your personal information, you agree that TechTarget and its partners may contact you regarding relevant content, products and special offers.
You also agree that your personal information may be transferred and processed in the United States, and that you have read and agree to the Terms of Use and the Privacy Policy.
Motorola labelled the Atrix "the world's most powerful smartphone", a very bold claim indeed. Motorola also backed the handset with a huge media campaign that went some way towards the device's success.
The pure processing power and speed of this device, coupled with its sensible and durable styling, has led to it claiming top spot on our list.
The Samsung Galaxy S was one of the biggest and best phones of 2010 and showed that there are real alternatives to the iPhone. Thankfully for Samsung, the S2 continued that tradition this year.
Its huge screen, clean interface and dependable battery life has seen it become a popular alternative to the iPhone.
The late Steve Jobs, accompanied by a handful of other senior Apple executives, presented the iPad 2 back in March, displaying its features live on stage.
The iPad 2's styling, 1GHz A5 chip, and front and rear cameras made it the leading tablet of 2011.
HTC followed up a successful 2010 with more of the same in 2011. The hotly anticipated HTC Sensation, HTC's flagship device, showed the power of a dual-core processor, 4.3in super LCD capacitive touch-screen and an 8-megapixel auto-focusing rear camera.
Since the release of the Sensation, HTC has released a plethora of handsets, namely the HTC Sensation XL and XE, both with Beats audio.
The biggest question that followed the release of the Nokia Lumia 800 was, could it be the phone that douses the flames which engulf the Finnish giant's platform?
Nokia CEO Stephen Elop seemed to think so, and the Lumia 800 was well received. In fact, many people are now anticipating the release of the Lumia 710 and the, as yet unconfirmed, Lumia 900.
Initially, HP looked at developing a tablet – or "slate computer", as it called it – but nothing came of it. Then it went ahead and bought Palm. Not because of its Pre range, but because of the Linux-based WebOS operating system that HP identified as the future of its tablet range.
The Touchpad was not immediately successful, but following the announcement that HP was to close its PC division, slashing the prices of the Touchpad in the process, the products flew off the shelves.
The Nike+ SportsWatch GPS made running fun again. It was the must-have bit of kit for any runner who takes themselves seriously.
The simple functionally and cool looks were not something that you would normally associate with running accessories – Nike changed that in 2011.
As Samsung and Google continue their love-in, there will surely be more devices such as the Galaxy Nexus Android 4.0 smartphone.
It was quite hard to categorise the Samsung Chromebook Series 5, one thing it certainly isn't is a fully fledged Windows-esque laptop. It is debatable as to whether it could even be classed as a laptop. I think the best way to describe it is a glorified, slightly larger than normal, notebook that is reliant on the cloud but offers other benefits because of that.
It is fair to say 2011 has been the year of 3D, from 3D football to 3D movies and 3D TVs. The Nintendo 3DS, not without its fair share of criticism, became the first handheld gaming system that didn't require glasses to be 3D.
The price of the device has fallen and fallen after disappointing initial sales, but more 3D fun is expected in 2012.
Blackberrys are still the corporate phone of choice for many businesses, despite the service blackout in October. They offer a high level of functionality and versatility at a relatively low cost.
However, the success and popularity of Apple, along with more organisations embracing bring-your-own-device (BYOD) schemes, has seen the iPhone become increasingly popular with IT professionals.
The Torch 9860, RIM's first all touch-screen handset, was surprisingly intuitive. Blackberry will need to keep this up in 2012 if it is going to hold onto its corporate market share.
Read more on Mobile hardware