New skills initiative aims to help young people into IT security career
A new skills development initiative hasbeen launched to encourage more young people to start a career in information security.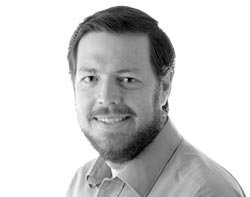 Warwick Ashford is chief reporter at Computer Weekly. He joined the CW team in June 2007 and is focused on IT security, business continuity, IT law and issues relating to regulation, compliance and governance. Before joining CW, he spent four years working in various roles including technology editor for ITWeb, an IT news publisher based in Johannesburg, South Africa. In addition to news and feature writing for ITWeb's print publications, he was involved in liaising with sponsors of specialist news areas on the ITWeb site and developing new sponsorship opportunities. He came to IT journalism after three years as a course developer and technical writer for an IT training organisation and eight years working in radio news as a writer and presenter at the South African Broadcasting Corporation (SABC).
View all articles by Warwick Ashford >>
[email protected] 020 8652 8505
A new skills development initiative launched today aims to encourage more young people to start a career in IT security.
Certification body Crest and IT sector skills council e-Skills UK have introduced the professional placement programme to help address the skills gap in information security.
The initiative, which aims to introduce high quality young people into the information assurance industry and support their development, is part of an ongoing commitment to establishing more structured training and development.
The programme is also aimed at creating greater awareness of penetration testing and network forensics as a career choice.
"No one would argue that we need to attract more good people into information assurance," said Ian Glover, president of Crest (The Council for Registered Ethical Security Testers).
Failing to encourage enough school and university leavers into the market will create a bigger skills gap problem for the future, he says.
"Given the changes in the UK workforce we will be competing with all other engineering disciplines and must position the information security industry as being a career of choice," said Glover.
The new placement initiative aims to encourage and train more people in information security to alleviate the current and future skills problem.
Through the e-Skills Professional Placement programme, companies can offer positions to people in further education to work for nine to 15 months, although shorter placements of just three months are also available.
"From now until the Spring is the best time for employers to start advertising their placement opportunities and e-Skills UK is helping to manage the process by liaising with employers, universities and students," said Glover.
To get suitable candidates on board, e-Skills is working with more than 50 universities. Businesses are able to specify the skills they are looking for and also a shortlist of universities.
"By working with organisations such as Crest, we can certainly make a difference," said Janet Richards, director in higher education programmes at e-Skills UK.
The Professional Placement programme is designed to address the lack of companies willing to invest in new graduates with no experience.
"If we can encourage the brightest young people into our industry and show that there are companies willing to support them during their early careers, I am confident we can increase the take up of information assurance as a profession," said Richards.
Crest is encouraging member companies to participate and benefit from being able to evaluate potential employees over an extended period, as well as raise their profile among universities and graduates. Students benefit from following an employer-endorsed scheme, which should result in the award of a university/employer-endorsed certificate.