Open University expands computer-aided teaching portal for educators worlwide
The Open University has completed the second stage of a £2.5m Department of Education funded initiative to deliver computer-aided teaching to the classroom.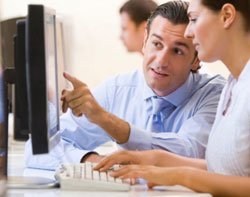 The Open University has completed the second stage of a £2.5m Department of Education funded initiative to deliver computer-aided teaching to the classroom.

Download this free guide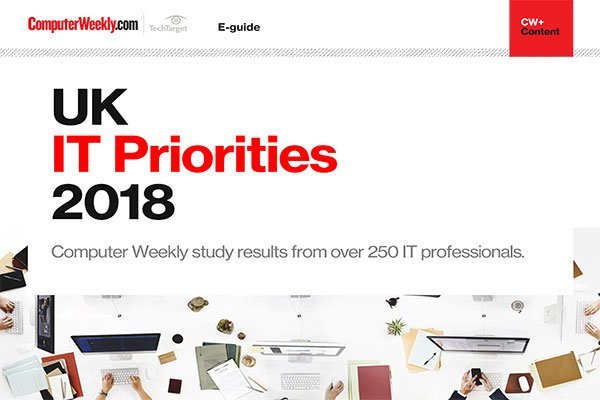 UK IT Priorities 2018 survey results
Download this e-guide to discover the results of our 2018 UK IT Priorities survey, where IT leaders shared with us what they are going to be investing in over the coming 12 months.
By submitting your personal information, you agree that TechTarget and its partners may contact you regarding relevant content, products and special offers.
You also agree that your personal information may be transferred and processed in the United States, and that you have read and agree to the Terms of Use and the Privacy Policy.
Initially developed around ICT, the Open University's Vital is a computer-based training portal, which has now been expanded to cover geography, science, modern languages and maths.
Vital supports teachers and other practitioners in making even better use of ICT in their teaching. Since it launched at BETT in January 2010, Vital has engaged with educators and schools worldwide to create an active community in the real world and online with over 7,200 registered users.
Peter Twining, Vital director and senior lecturer at The Open University (OU), said: "Vital will enable us to work more closely with schools to support them in developing high quality, cost-effective, sustainable and targeted staff development, that is responsive to their needs in these challenging times."
Kevin Streater executive director, IT and telecoms at the Open University, said the portal aims to show teachers how IT can be more relevant to all subjects, not just computer science.
Streater said: "Historians, for example, are not good at understanding how technology can be used in their subject. But if you can index huge numbers of historical records and make them available to everyone, it can make lessons come alive."
With technology now part of everyone's work and home lives, Streater said Vital can help teachers better understand the practical use of IT.
He said that in modern biology a huge amount of computational processing is done. But if school children have no exposure to this, they will not appreciate the relevance of IT in real jobs.
"It is not just about iPads. When an 11 year-old goes into industry they will understand how to use technology and apply IT in their work. It is just as important to use computing in chemistry or geography," said Streater.
He hopes to get the industry involved in the initiative, to accelerate the adoption of new technology in the classroom.. He said: "Organisations like Apple, Google and Microsoft are forever bringing out new technology. But it can often take three to four years to get new developments out to teachers."
The OU's Vital portal was delivered with e-skills UK, the sector skills council for IT.
The view from the primary school
Matt Lovegrove from Sonning Common Primary School in Reading is one of the teachers who has participated in the Vital programme.
He said: "Vital has provided me with a network of teachers interested in the development of ICT within education and with a wide variety of excellent resources. Through sponsoring and hosting professional development events, such as TeachMeets, Vital helps bring IT innovation into classrooms and provides teachers with the support that they require to become innovative themselves."
Join the debate on Twitter using the hash tag: #itworkscw
Read more on IT suppliers