Backup software purchase considerations
This article focuses on the specific considerations of backup software products.
Storage media is not 100% reliable. Natural disasters, disks failures, computer viruses and even simple user errors can destroy months and years of important work. Backups guard against data loss by copying selected data, applictions or systems to secondary media located on a tape library or disk array. While backups are often local, concerns about regional disasters and terrorist activity are causing many enterprises to employ remote backups -- sending data to another physical storage facility across a WAN. Backup software is a crucial part of the backup process, organizing and managing the flow of data from its source(s) to a suitable backup target. Today's backup software often includes compression and data deduplication features to shorten backup windows and optimize the use of available WAN bandwidth. Encryption and other security features are also increasingly used to protect data at rest on tape or disk, and in flight across a LAN or WAN. More recently, content indexing helps users to quickly locate relevant content based on search criteria.

But backup software demands a careful consideration of storage needs and objectives. Now that you've reviewed the essential issues involved in any backup acquisition, this guide focuses on the specific considerations of backup software products. You'll also find a series of specifications to help make on-the-spot product comparisons between vendors like Asigra Inc., BakBone Software Inc., CA, CommVault, EMC Corp., IBM, Symantec Corp., and more.

Download this free guide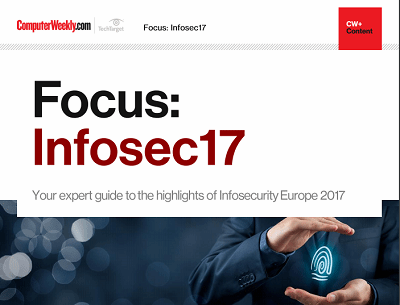 From forensic cyber to encryption: InfoSec17
Security technologist Bruce Schneier's insights and warnings around the regulation of IoT security and forensic cyber psychologist Mary Aiken's comments around the tensions between encryption and state security were the top highlights of the keynote presentations at Infosecurity Europe 2017 in London.
By submitting your personal information, you agree that TechTarget and its partners may contact you regarding relevant content, products and special offers.
You also agree that your personal information may be transferred and processed in the United States, and that you have read and agree to the Terms of Use and the Privacy Policy.
Evaluate backup versus replication. The subtle difference between backup and replication will have a profound impact on the way that you protect data -- and the type of software that you select. Backups typically save files in a proprietary format, so the backup software must first restore data before it can be accessed. This makes backups suitable for protecting large volumes or entire systems that need not be immediately accessible. By comparison, replication typically makes a 1:1 copy of files in their native format, so replicated files can be restored on-demand; even accessed directly from their backup location.
Consider restorability over time. Backups are often version-sensitive, so it may be difficult to restore older backups once the backup software is updated. This can prove particularly troublesome when an organization is faced with a legal discovery request that demands a search of backups that may span multiple backup software versions. Before selecting a backup software platform, be sure to understand how it supports previous and future backups and interoperability with other manufacturer's backups. It may be necessary to maintain the older software on a standby backup server in case it may be necessary to restore an older backup.
Evaluate support for encryption and key management. Compliance requirements are putting a new focus on data security. Sensitive corporate data is now routinely encrypted before being sent to tape or remote disk arrays. If security is a priority, evaluate the encryption methods available in each backup software platform such as AES 256. The two main issues with encryption are performance and key management. The processing overhead required for encryption generally reduces backup performance, so consider the effect of encryption on your backup window. Encryption algorithms also rely on the use of a unique key to encode/decode the data. Remember that simply changing a key does nothing to protect backups made with a previous key, so understand how the key is managed to prevent loss and minimize the possibility of compromise.
Evaluate WAN support and bandwidth requirements. An increasing number of data copies are being made to off-site tape or disk. If you currently move data off-site -- or are considering off-site backups or replication in the future -- select software that specializes in support across a WAN and the Internet. Remote protection software typically has no mimunum bandwidth requirements, but you'll need to supply enough bandwidth to complete the backup cycle within the available backup window while staying within reasonable cost constraints.
Consider the availability of data reduction technologies. Compression and data de-duplication technologies are used to reduce backup sizes. Compression replaces repeating data patterns with much smaller data tokens. Data de-duplication (also called "single-instance storage) physically saves only one copy of redundant files or blocks. Both technologies can speed backup times, reduce the amount of space needed for the backup, and minimize the use of WAN bandwidth.
Evaluate management overhead and ease of use. When selecting a new backup or replication software product, consider the amount of time needed to manage the software. Some amount of time will be needed to install a new software product or an updated version, familiarize the IT staff with the new software, and transfer current policies. It's important for backup administrators to evaluate any new software and understand the ongoing impact of any software changes.
The backup software product specifications page in this chapter covers the following products:
Asigra Inc.; Asigra Televaulting disk-to-disk (D2D) software

Atempo; Time Navigator

BakBone Software Inc.; NetVault Backup

BridgeHead Software; HT Backup

CA; BrightStor ARCserve Backup

CA; WANSync Data Replication / Data Recovery Software

CommVault; Galaxy Backup and Recovery

EMC Corp.; NetWorker

EMC Corp.; Retrospect 7.5

Hewlett-Packard Corp.; OpenView Storage Data Protector

IBM; Tivoli Storage Manager (TSM)

Signiant Inc.; Mobilize for Remote Data Protection software

Symantec Corp.; Backup Exec for Windows Servers

Symantec Corp.; Veritas NetBackup

Symantec Corp.; Veritas NetBackup 6.0 PureDisk Remote Office Edition software

Syncsort Inc.; Backup Express

Yosemite Technologies Inc.; Yosemite Backup
Read more on IT risk management