Desktop declines hit channel sales
The ongoing weakness in the PC market has been felt in distribution across Western Europe according to Context
Channel sales in the first quarter have been hit by the slowdown in the desktop market but conditions are
showing signs of improvement in Q2.
The latest analysis of how things have gone in Western Europe in the first three months of the year from
Context has shown that the Windows XP effect, which had been driving desktop sales last year, has worn off.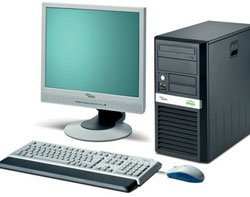 The market research firm, which gsts its figures from distribution, saw growth dip into negative territory in
the UK (down by 1.6%), Germany (2.9%) along with Poland, Switzerland and Finland.
Some countries did deliver decent double digit growth, including Italy, Spain, Sweden, Denmark and the Czech
Republic.
Desktop sales across Western Europe were down by 4% and software licenses were also hit with a 7% decline. But
there was growth in the data centre, networking and security areas.
In terms of vendors HP took the brunt of the declines with a 20.7% drop in desktop sales, with the SME market a
particular problem. Things were not great for IBM either as it struggled to deal with server drops.
Lenovo did not do quite as badly and its growth held up thanks to its notebook and mobile sales. Microsoft was also able to hold on to its share of channel sales during Q1.
"Our channel sales indicators are showing that growth should be steady in the second quarter", said Jeremy
Davies Context CEO and co-founder.
"However with so much of distribution business still reliant on PC revenues, softness in this sector prior to
the launch of Windows 10 could depress sales and lower growth," he said.