LambdaTek picks up Queen's Award
Ecommerce specialist LambdaTek has been awarded a Queen's Award for Enterprise as a result of its strong growth in Europe
Ecommerce specialist LambdaTek is celebrating after it was one of the firms recognised for its business achievements in international trade and given a Queen's Award for Enterprise.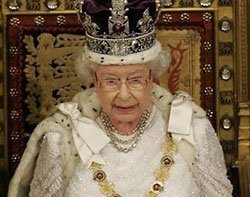 The Awards were announced for British companies that had been outstanding in areas of international trade, innovation and sustainable development and the winners can use the emblem in their marketing and packaging for five years.
LambdaTek has been in business for more than a decade and was quick to get behind ecommerce and combine it with high levels of customer service and competitive prices, with the ambition of challenging high street stores with the range of hardware and software it could offer.
Over the past three years the firm has seen its EU business increase by 600% as it took the same approach to selling across the other side of the channel and it was for that performance it picked up a Queen's Award.
Tom Felici, CEO of LambdaTek, said that the company was delighted to have picked up the accolade and noted that there had not been too many IT firms on the list in recent years.
International trade
To pick up a Queen's Award for international trade there are several criteria that have to be hit:
* have made a minimum of £100,000 in overseas sales in the first year of your entry and show year-on-year growth
* show that your organisation has achieved outstanding growth in overseas earnings relative to your business size and sector
* show steep year-on-year growth (without dips) in overseas sales over 3 years - or substantial year-on-year growth (without dips) over 6 years
One of the other firms to pick up an award for the growth in its exports was telco specialist Avanti Communications, which provides internet and connectivity across the globe.
"This award is a great honour for Avanti, its partners and its people. It recognises Avanti as a British pioneer in international telecommunications. Our innovations are bringing fast, affordable internet connectivity to high growth markets across Europe, the Middle East and Africa and in so doing are positively changing the lives of many thousands of people," said David Williams, chief executive at Avanti Communications.
There were a total of 141 winners of the Queen's Award for Enterprise with105 getting awards for international trade; 24 for innovation and 12 for sustainable development.