Wearables should be a health sector play
Wearable technology should play a major role in the health sector making it an area of development that those selling into that market need to monitor
If there is one area of the market where wearable technology should take off it is in the health sector and for those resellers that specialise in selling into that vertical market it might be worth keeping a close eye on what is being developed.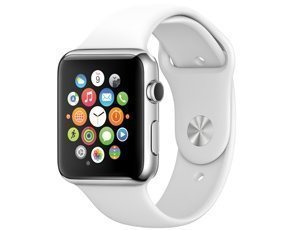 The idea of using a wrist worn device as an accompanying tool to an exercise routine is not new with some of the leading names in the business, including Nike and Garmin, having offered solutions with hat functionality for a few years.
But with the Apple watch coming, which puts a lot of emphasis on health apps, along with numerous other wearable devices the prospect of a health sector facing reseller needing to widen their portfolio is a serious one.
As things stand around 45.7m wearable devices will be shipped this year, according to numbers from IDC, and that is expected to triple by 2019 as more products come onto the market and users embrace the potential of the technology.
Kevin Curran, IEEE member and senior lecturer in Computer Science at the University of Ulster, argued that the impact on health from wearables was at the start of the journey and there would be advances in the future.
"New discoveries in the way technology interacts with the human body and how information is sensed in new and exciting ways play a major part in this revolution. Wearables using kinematic sensors, dermal sensors, and implantables, are now all playing a strong role in monitoring conditions long-term. Together, unprecedented amounts of detailed information on, for example, chronic conditions are being generated, allowing for the management of conditions away from the clinic, empowering the wearers to self-manage in a way never available before," he said.
"Wearable healthcare technology is also providing information to clinicians such that not only are conditions being better managed, but we are able to learn about the efficacy of treatments, the effects of technology on rehabilitation, and to learn more about the conditions themselves," he added.