Linney calls time on Dragons' Den stint
Co-CEO of cloud specialist Outsourcery Piers Linney has decided that he will leave the BBC show
The channel is full of sales talent and people who know how to spot an opportunity and then take it to market and so the idea of someone from a reseller background going on the BBC2 show Dragon's Den made a lot of sense.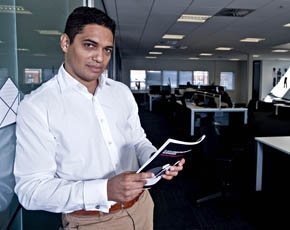 Sadly it won't be for much longer with the co-CEO of cloud player Outsourcery calling time on his two-year spell in the Den leaving at the end of the current series.
In his time in the warehouse flanked by other Dragons Linney was responsible for the highest valuation given to a company and invested in non-tech areas like publishing rather than just staying in his comfort zone.
But there has been some pressure on Outsourcery to deliver growth and Linney will turn his attention back to that task with an aim of getting more out of its position as a G-Cloud services supplier.
He said that he had enjoyed his time on the TV show but "now the right time for me to move on, although entrepreneurship and diversity are two of my greatest passions so I will continue to focus my energies on supporting both".
"It has been a great experience and a pleasure to share with millions of viewers the growing importance of digital innovation and how the technology and creative sectors are making their profound marks on the evolving landscape of British business," he added.
Linney said that Outsourcery had invested to put itself at the forefront of the cloud-based services market and it was a good time to be adding focus on the business and its position in the market.
One of the remaining members of the Dragons' Den cast, who has been there from the start, Peter Jones has had dealings with the channel and was involved with Expansys.
Linney will be on the remainder of the current season of Dragons' Den, airing on Sunday evenings at 21:00pm on BBC Two.