Retail sector tops EMC big data league
The retail sector has been the most enthusiastic in embracing big data according to EMC
The retail market has been quick to embrace big data as firms in that sector look for technology that can help gain more insight into ordering behaviour and ultimately get more sales from customers.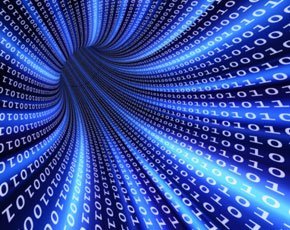 But just as retail is leading the pack other verticals have not been so quick in exploiting big data, according to EMC, which has complied a league table that ranks leadership, skills and infrastructure.
After retail the top five was made up of manufacturing, which is keen to get more understanding of where it can save money, IT & telco, public sector and financial services.
Jason Ward, north area manager UK and Ireland at EMC, said that although it might seem odd that the financial services sector, which is usually an early adopter, was lagging behind other areas, the compliance and regulations that firms operated in that area faced was an explanation.
He also indicated that many in the public sector felt that they had the structures in place and they could rise up the league table in the future.
Steve Duplessie, founder and senior analyst, Enterprise Strategy Group, said that one of the problems with investment in big data is for some customers, particularly in the public sector, it was fear driven and investments were made based on negative events.
"The financial sector lags but regulations are to heavy duty and it it hard for them. They have more data about you but their hands are tied. Retail can use big data to make money and manufacturing to save money," he said.
Nigel Beighton, vice president of technology and product at Rackspace, said those firms being slow to adopt big data were not finding a lack of technology available but skills.
"We have to move on from the idea that data scientists just write reports," he said that the skill sets were evolving and people had to be able to take data and act on it in real time.