EMC sounds big data skills warning
EMC has warned that the fruits of big data are not going to be harvested unless firms can get hold of staff with the right IT skills
EMC has warned that a major skills shortage could hold back firms as they struggle to attract and retain the right quality staff and undermine the benefits of big data if there aren't the people around to unlock business insights.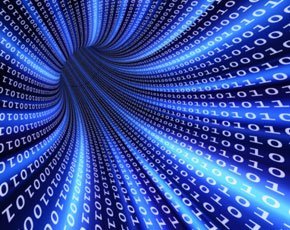 The vendor is warning customers that they need to make work fun and adopt technologies to improve flexibility if they are to get more college leavers on board.
Speaking in the keynote slot at EMC Forum 2014 Vic Bhagat, CIO at EMC, said that in the future firms would need to be software defined enterprises able to offer staff quality working conditions exploiting technology.
"You have to give elasticity to your business and think differently. You need to find the right solutions because your business is hungry for it," he told customers and partners.
The pressure to get it right was set against a backdrop of skill shortages with Bhagat saying there were expected to be 1.5m data analyst jobs that needed to be filled in the US over the next decade.
He added that he had spent millions making EMC a more fun place to work and had improved connectivity for mobile devices and the workplace environment.
"How are you going to retain the talent? You cannot give archaic tools to kids coming out of college," he added that it was embracing unified comms to ensure that staff could connect easily to their office environment even if they were working flexibly.
The vendor has also undertaken its own research that found users were struggling to find and keep good staff but many did accept the need, for reasons of growing the business or getting a better understanding of customers, for big data.
Jason Ward, North area manager, UK and Ireland at EMC, said that getting the right calibre of data scientists and people well versed in big data was a problem.
The vendor found that 57% of those customers that it quizzed felt that it was difficult to recruit staff with the right IT skills, 47% then found it hard to retain them and 38% reported problems getting data scientists onto their books.