HP and HDS named as EVO:RAIL partners at VMworld
VMware CEO announces two new partners to the hyper-converged EVO family
Hitachi Data Systems and HP have been named as the newest members of the VMware EVO:RAIL family at VMworld 2014.
Chief executive Pat Gilsinger made the announcement during the keynote in Barcelona. The hyper-converged appliance was first introduced at the US conference in August. Initial partners included Dell, Fujitsu, EMC, Inspur, NetOne and SuperMicro, but HP's exclusion from the partner list had turned some heads at the time.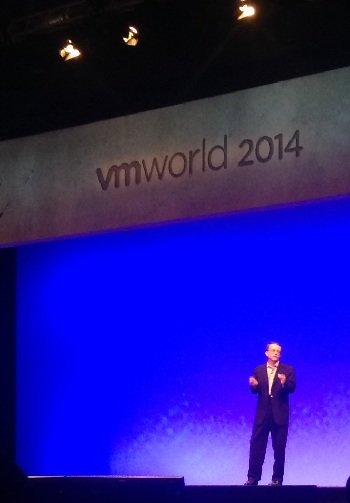 HDS plans to add EVO:RAIL to its Unified Compute Platform (UCP) family of products. Writing on the HDS community blog, Shawn McDonald said: "Today's announcement at VMworld significantly builds upon the partnership between Hitachi and VMware, expanding the Hitachi Unified Compute Platform to new use cases, including additional application tiers, remote offices, and virtual desktops.
"This combination brings Hitachi trusted and proven technologies together with VMware's flexible and dynamic technologies to truly enable the Software Defined Data Center. UCP for VMware enables customers to have One Platform, Zero Worry," MacDonald added.
Raghu Raghuram, executive vice president, Software-Defined Data Center Division, VMware said the collaboration between HP and VMware would provide organisations with an innovative approach to driving better business outcomes.
"Together, HP and VMware are helping customers dramatically simplify and accelerate the delivery of software-defined infrastructure services while lowering operating expenses," Raghuram said.