IT budgets set to grow but not staffing levels
Customers have indicated that they plan to spend more on IT but they are not so keen when it comes to hiring more staff according to Spiceworks
IT budgets are set to increase for a significant number of organisations next year and cloud and BYOD is starting to take off in smaller organisations.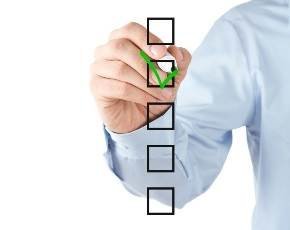 The Spiceworks' 2014 State of IT survey, which quizzed IT professionals in the US and EMEA, also revealed that virtualisation, though mainstream, is still continuing to make in-roads into organisations.
Despite the slated increase in budgets, 42% of IT professionals predicted IT budget growth in 2015, IT departments look set to remain under pressure with 60% of respondents saying they did not expect additional IT staff to be hired next year.
Kathryn Pribish, voice of IT program manager, Spiceworks said: "We're finding that while companies are investing in technology solutions, they're not committing to an equal investment in hiring the IT professionals who make sure technologies function properly and help employees get their jobs done."
The research also revealed that smaller organisations were more in favour of BYOD compared to their larger counterparts. Eighty three per cent of firms with less than 20 employees supported BYOD, while only 61% of firms with more than 500 employees supported flexible.
Similarly cloud adoption was more pronounced in organisations with less than 250 employees. Sixty-one per cent of IT professionals were using cloud services today with an additional eight per cent planning to deploy a cloud service in the next six months.

Of those who have deployed a cloud service, 80% were using web hosting, 58% email hosting, and the same number have deployed a cloud-based productivity solution. Looking ahead, online backup and recovery, productivity solutions, and infrastructure hosting were the top cloud services IT professionals planned to start using in the next six months.
In terms of virtualisation, 74% of IT professionals said they have already adopted solutions with an additional nine percent planning to in the next six months.

While 90% of enterprises have deployed a virtual infrastructure, 70% of companies with between 20 and 99 employees and 54% of companies with 1 to 19 employees have implemented a virtualisation solution. According to respondents, these smaller organisations were more likely to choose a cloud-based infrastructure.
"Cloud-based applications and infrastructure, virtualisation and the influx of mobile technologies in the workplace have dramatically impacted the ways IT professionals do their jobs. While these technologies continue to help IT professionals address the needs of employees, they've also created additional complexity and require IT departments to address a number of new challenges including security, employee mobility and the tradeoffs between hosted and on-premise technologies," added Pribish.