Microsoft sharpens axe and plans for 18,000 job cuts
Microsoft has confirmed that it is making significant job cuts with 18,000 staff being cut over the next year
Microsoft is making the deepest cuts to its workforce in its history as the vendor restructures its business, swinging the axe in the recently acquired Nokia business.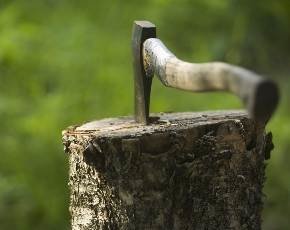 The firm is cutting 18,000 staff in the next year, with the bulk of those 12,500 coming from professional and factory positions eliminated through the alignment of the Nokia business with the main Microsoft operations.
All of the jobs will have gone by June next year but the first batch, around 13,000 heads, will be dealt with over the next six months.
The firm will have to swallow a charge of up to $1.6bn spread over the next four quarters as it pays for severance and other benefits and will also be hit by up to $800m of asset-related charges.
The announcement comes just days after Microsoft CEO Satya Nadella wrote to all staff talking about the need for the company to change and hinting at a major restructure telling employees that "nothing was off the table" as it looked to move the business forward.
In his latest email to staff he echoed the theme of his previous communication and revealed his ambitions for a flatter management structure, to support its ambitions to be more innovative and agile.
"We plan to have fewer layers of management, both top down and sideways, to accelerate the flow of information and decision making. This includes flattening organizations and increasing the span of control of people managers. In addition, our business processes and support models will be more lean and efficient with greater trust between teams," he wrote.