Cloud player Zynstra secures $8.4m investment
Zynstra has secured millions in its second round of funding and plans to spend some of those funds on developing its channel
Cloud player Zynstra has been granted a further $8.4m in its latest round of funding with plans to use the cash to expand its channel operations as well as entering the US market.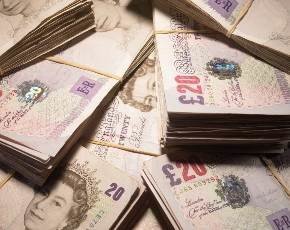 The firm, which specialises in cloud managed services appliances, has been fairly active recently developing its channel, bringing on board some executives with knowledge of the market, including former Cloud Industry Forum chairman Andy Burton, and head of channel Lissette Sens and signed up Ingram Micro.
The Series B funding round was led by Octopus Investments, with some additional investors getting involved to provide funds that will be spent taking the firm into the American market as well as supporting its ambitions to grow a larger UK channel.
"Our first year since publically launching has seen strong growth in our customer base, and in the number of significant partnerships signed," said Zynstra co-founder and CEO Nick East.
"Businesses are reconsidering the way they purchase technology – seeking a significantly lower administrative burden, greater flexibility and a predictable opex payment model. At the same time, we are facing one of the largest server infrastructure refreshes of recent times when the Windows Server 2003 platform reaches the end of support in July 2015," he added.
East said that the market was continuing to head in its direction as more users looked for hybrid solutions that gave them a mix of on-premise and cloud solutions.