Lenovo still aiming for x86 deal to be wrapped up this year
Even with delays possible as US authorities review the x86 server deal between IBM and Lenovo the Chinese vendor expects it to be completed in 2014
Lenovo has indicated that it is still expecting to complete the acquisition of IBM's x86 server business this year, despite the on-going investigation by US officials over the danger of national security risks.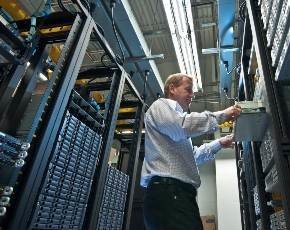 The Chinese hardware player's CEO Yang Yuanqing told a news conference that "There is no change to the plan,"and the expectation was the the deal would be wrapped up before the curtain came down on 2014.
Even without IBM's x86 server business the firm has already started to make its own moves into that part of the market and has been recruiting server and storage specialist channel partners to support that ambition.
According to reports the security issues concern the use by some US government departments of x86 technology and are set against a backdrop of increasing distrust over worries about national cyber espionage.
But Yuanqing said that there had never been a issue of security concerning Lenovo and said that there should not be a problem: "We are making very good progress in obtaining approvals."
Lenovo announced its plans to acquire IBM's x86 server business for $2.3bnin January and the deal attracted the attention of the US National Security Review with the fears of a delayed completion first being aired last month.