NTT Com Security hires to support managed services ambitions
NTT Com Security has made a couple of senior appointments as it continues to make moves to deliver more managed security services
NTT Com Security, formerly known as Integralis, has shuffled its management team as it brings on board talent to underpin its ambitions in the managed services space.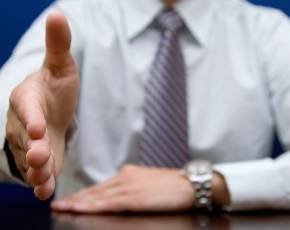 The firm made its intentions to grow in the managed security services arena known last October when it got the backing from its parent company to make the name change to NTT Com Security and has now added two senior staff to support that aim.
Joss Ings-Chambers has been appointed as UK sales director and will lead the delivery of the firm's grwoth strategy, providing the managed security services alongside the NTT Communications business.
His most recent role was UK and Ireland managing director at management consultancy,The Software Improvement Group, and he joins at a time when his boss Neal Lillywhite, senior vice president of Northern Europe, has ambitious plans for the sales operation.
"We aim to double the whole sales department by the end of 2014," said Lillywhite. "Rather than recruiting someone from within the security hardware world to further strengthen our sales team, we wanted to bring Joss in due to his fresh sales perspective."
At the same time Andrea Raven joins the firm from a senior management position at CSC to take up a position as OffSec director in professional service for Northern Europe, and will be responsible for driving assessment services in the UK and Nordics.
Tom Salkield, professional services director at NTT Com Security, said there was an opportunity around offensive security and assessment-related services and the appointment of Raven would improve its chances of taking advantage of that growth in the market.
Read more on Security Network Services