Lenovo global and EMEA sales surge ahead
Lenovo continues to show there is plenty of life in the hardware market after delivering another strong set of financial results
Lenovo, the world's largest PC company, has strengthened its grip on the global market notching up record annual revenues of $38.7bn, a 14% increase on the previous year for the twelve months, ending 31 March.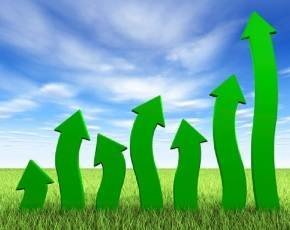 The vendor's pre-tax income also hit the $bn mark, which is the first time the company has crossed the billion dollar threshold and it added 2.1 points to its global market share, posting a record 17.7% total for its full financial year representing a five percent year-on-year growth.
The company is attributing its revenue growth and market share to strong growth in PC and tablet sales. It sold 55m PCs and 9.2m tablets. Smartphone sales were also strong at 50m.
In the combined PC and tablet category Lenovo sold 64m devices, an 18% increase on the previous year and a 13% increase over the general market. The quarter ending March 31, 2014, was the fourth in a row that the company has sold more tablets and smartphones combined than it did PCs.
There was also another first with Lenovo's EMEA revenue outpacing its China PC revenue in the fourth quarter. In the US the vendor surpassed Apple to take the number three position in PC shipments in the fourth quarter.
The company has now notched up 20 consecutive quarters in which it has outgrown the global PC market. In the EMEA region, PC shipments during the fourth quarter grew by 33.3%, representing 15.8% market share.
The EMEA region also had consolidated sales in the fourth quarter of US$2.6bn, a year-on-year improvement of 39% and accounting for 27% of Lenovo's total worldwide sales.