Lenovo picks up IBM x86 server business for $2.3bn
It has been a case of second time lucky for Lenovo after it successfully picked up IBM's x86 server business
Just eight months after turning down a Lenovo offer for its x86 server operations IBM has agreed to sell the business for $2.3bn to the Chinese vendor as it looks to focus its efforts elsewhere on cloud and big data.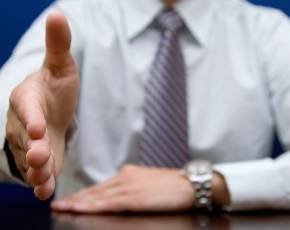 The prospect of a sale has been on the cards since it broke on wire reports at the start of the week that discussions had started and along with Lenovo some observers thought Dell might have also bid for the business.
The irony is that the original price believed to have been offered by Lenovo last year, in the region of $2.5bn, was at the time dismissed by IBM on the grounds that it was nowhere near the value it was looking for.
But Lenovo appears to have won out by playing the waiting game and will stump up a combination of $2bn in cash and the remainder in stock and will form a global OEM and reseller agreement for various IBM products, including some mid-range disk storage systems.

Under the terms of the deal 7,500 IBM staff that work in offices in both the US and the Far East will be offered jobs at Lenovo and Big Blue will pick up the maintenance delivery on the products for a period of time to ease the transition.
The x86 sale comes just a day after IBM issued its latest fourth quarter results, which showed a 16% decline in revenues from that part of the business, which followed on from two quarters of declining performance.
"This divestiture allows IBM to focus on system and software innovations that bring new kinds of value to strategic areas of our business, such as cognitive computing, Big Data and cloud," said Steve Mills, senior vice president and group executive, IBM Software and Systems.
"This acquisition demonstrates our willingness to invest in businesses that can help fuel profitable growth and extend our PC Plus strategy," said Yang Yuanqing, chairman and CEO, Lenovo. "With the right strategy, great execution, continued innovation and a clear commitment to the x86 industry, we are confident that we can grow this business successfully for the long-term, just as we have done with our worldwide PC business."