MicroScope's top stories, week ending 18 October 2013
Exclusive Networks launches Big new unit, Westcon lines up to back Avaya midmarket scheme, and all the news from VMworld Europe 2013. Catch up on last week's biggest news stories
Big Technology has opened its doors as a UK distributor specialising in technology that the channel can sell around the datacentre, virtualisation and big data.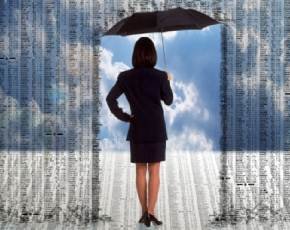 Operating as part of the Exclusive Networks Group the distie is being headed up by former Exclusive sales director Jason Dance and starts life with seven vendors - Extreme Networks, Silver Peak, Tegile Systems, Avere Systems, Coraid, Nimbus Data and Nutanix.
"Datacentres are struggling with big technology demands and need to cope with the pace of data growth as well as escalating expectations for reliability, lowest cost, highest performance and optimum user/customer experience," said Dance, managing director at Big Technology.
"That's the opportunity for the channel; to answer that need with intelligent, big-scale solutions capable of bringing order to the chaos and realising the promise of the user driven, software defined datacentre," he added.
Vendors that have come across from Exclusive Networks have given the move the thumbs up with Mike Hemes, vice president of EMEA sales at Silver Peak, commenting that the distributor understood the changes taking place in the industry and would provide partners with significant opportunities.
At VMworld Europe in Barcelona, VMware has announced the extension of its own vCloud Hybrid Service (vCHS) offering into Europe for the first time.
VMware warded off suggestions of opening itself up to channel conflict
A pilot programme will make its debut in the UK in November 2013, said VMware, with full availability expected mid-Q1. The first location has been revealed as Slough, and VMware will move to replicate the model on the Continent in the very near future.digital vision
Taking questions during a press conference at VMworld Barcelona, Bill Fathers, SVP and GM of the Hybrid Cloud Services business unit, defended VMware against suggestions that setting itself up as a service provider could point the way to future channel conflict.
The sheer size of VMware's installed base, Fathers said, meant there would be plenty of cake to go around – although he conceded that announcing a potentially competitive service had caused a few awkward conversations for him.
Westcon has moved to build on Avaya's recent launch of its iConnect midmarket programme with the launch of its own scheme, dubbed activ8.
Both programmes support a charge by Avaya into the midmarket unified comms channel with the latest version of IP Office, Release 9, which includes a host of new features including virtualisation options, helping address a market that Avaya believes is potentially worth $170m in the UK alone.
With iConnect, Avaya is targeting a small, exclusive channel of no more than 50 partners, and at the time of writing spots on the programme were going fast, but Avaya said it would also look to recruit 15 net new partners.
At VMworld Europe in Barcelona, VMware has talked up the need to drive users to transform their IT infrastructure and enter the world of IT-as-a-Service by virtualising anything and everything.
In his keynote speech, CEO Pat Gelsinger urged VMware partners to virtualise "every piece" of compute, storage, networking and management, saying, "We are out to virtualise the entire datacentre."
IT solutions provider Trustmarque and the Scottish Government have revealed details of a fully-customised Windows 8 tablet solution proof of concept deployment.
Holyrood has elected to provide staff with Windows 8 tablet devices as part of its wider vision to transform public service delivery in Scotland, and hopes the deployment of mobile working tools will enable civil servants to operate far more efficiently.
Cloud computing has now hit mainstream deployment in the UK with customers satisfied with the technology they have purchased and getting ready to adopt even more hosted applications.
Daisy Group, the business communications giant that bought out 2e2's datacentre business in February 2013, has reported a strong performance from the unit in a newly-released half year trading update.
Finding the skills needed to support an 'always on' infrastructure is proving to be a challenge for customers across Northern Europe but the UK is starting to change its culture around what it means to be a service provider.
Managed comms services provider Azzurri Communications has slashed its senior debt by over 75%, closing out a successful refinancing programme.
Microsoft will be hoping that the changes it has made with Windows 8.1, including the reintroduction of the start button, will bring a boost in sales and speed up the migration of the many users still on XP.
Read more on Infrastructure-as-a-Service (IaaS)