Western Digital embraces SME backup specialists
Storage vendor Western Digital on a quest to strengthen its channel and remind partners that following its acquisition of Arkeia, it also now does backup
Western Digital's SMB Group has embarked on a quest to grow its presence in the backup and security channels, saying it wants to address the fact that nobody really knows it does backup.
The firm acquired French backup software outfit Arkeia in January and following the integration of its product suite into its SMB Group, brought its first integrated backup appliances to market in June 2013.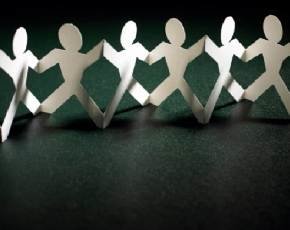 Western Digital claims its traditional network attached storage business and the backup sector are two broadly similar markets with approximately the same sales value, and no dominant manufacturer in sight, something it hopes to capitalise on by offering its partners a more comprehensive set of hardware, software and services solutions to sell on.
Tom Gallivan, Western Digital vice president of sales, SMB Group, said the firm was "now going after security specialists and managed service providers for the backup piece".
Arkeia had around 200 partners, half of them in France, and Western Digital is now re-evaluating that number with the intention of introducing a more localised, even geographical spread. Gallivan said he was "not after thousands" but suggested that between four and six resellers covering a large city such as London would be broadly acceptable.
Separately, Western Digital has also thrown its hat into the increasingly trendy flash storage ring, buying server-side flash storage solutions specialist Virident for its HGST subsidiary for the sum of $685m (£436m) in cash.
Virident's PCIe-based enterprise flash storage solutions for virtualisation, database, cloud and webscale applications allow customers to tackle performance-intensive datacentre applications.
Virident's FlashMAX II technology can be installed on any server and provides the highest capacity in a single low-profile cloud, meaning customers can maximise space in their datacentres and reduce sprawl as well. Meanwhile, it claims its FlashMAX Connect package is the industry's first software suite to deliver a shared server-side flash storage tier with enterprise-class reliability.
Western Digital said the acquisition would strengthen HGST's position in enterprise SSDs, a market set to reach $7bn in value by 2017, according to IDC.
---
Image credit: Creatas