Microsoft buys Nokia handset business
Nokia's devices, patent licences and Stephen Elop acquired by Microsoft in long-anticipated €5bn deal
Microsoft has bought Nokia's Devices and Services business, building on a two and a half year-old partnership that has resulted in a number of critically-acclaimed devices.
For the purchase price of €5.44bn (£4.6bn) Microsoft has got its paws on Nokia's core handset business – including both smartphones and feature phones, production facilities, sales and marketing activities and support functions; a 10-year non-exclusive licence to Nokia's patent portfolio and Nokia's long-term patent licensing agreement with Qualcomm; and licences to the HERE mapping platform.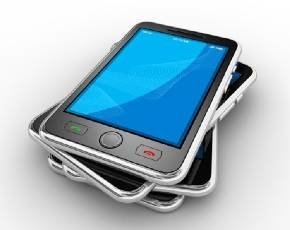 Nokia retains control of networking business NSN (formerly Nokia Siemens Networks), its patent portfolio and HERE platform, and its CTO office.
Microsoft will also welcome 32,000 employees, including former Business Division head Stephen Elop – currently CEO of Nokia – who re-joins his old employer to lead Microsoft's expanded Devices team.
The acquisition will be funded out of offshore cash, meaning Microsoft's ability to return capital to shareholders will not be affected.
Steve Ballmer characterised the purchase as a "bold step" and in a note to employees wrote: "Now is the time to build on this momentum and accelerate our share and profits in phones. Clearly, greater success with phones will strengthen the overall opportunity for us and our partners to deliver on our strategy to create a family of devices and services for individuals and businesses that empower people around the globe at home, at work and on the go, for the activities they value most."
He praised Nokia's "proven capability and talent in critical areas such as hardware design and engineering, supply chain and manufacturing management, and hardware sales, marketing and distribution."
Nokia chairman Risto Sillasmaa said it was a moment of "reinvention" for Nokia, saying that following a thorough assessment of how to maximise shareholder value, including considering a number of alternatives to a sale, Nokia had decided this was the "best path forward" for it.
Nokia and Microsoft first buddied up in 2011 with the announcement of a major partnership that would see Microsoft supply the primary operating system on Nokia smartphones.
The partnership came as Nokia, which had been candidly described as a "burning platform" by Elop just days before, struggled to come to terms with its declining influence on the handset market in the face of the growing dominance of Apple iOS and Android devices.
The partnership has, in Ballmer's words, already yielded "incredible work" and "incredible growth". In his round robin email he wrote: "In fact, Nokia Windows Phones are the fastest-growing phones in the smartphone market."