MicroScope's top stories, week ending 30 August 2013
IaaS data shows Amazon Web Services out in front, Arrow guzzles Computerlinks, and Ballmer calls it quits. Catch up on the biggest channel news stories from the past seven days
Despite their aggressive focus in the cloud computing services area, enterprise IT heavyweights including Microsoft, Google and IBM are playing catch up with Amazon Web Services (AWS) in the infrastructure as a service (IaaS) and platform as a service (PaaS) segments.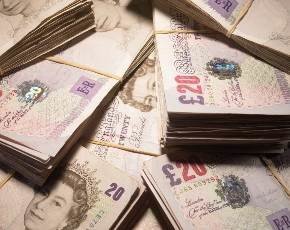 The data for 2013 Q2 from Synergy Research Group showed that AWS still maintained a strong lead in the IaaS and PaaS cloud segments. Microsoft, Google and IBM's aggregated revenues in the infrastructure and platform service segments still equate to only 63% of Amazon's revenues.
In a market that grew 47% year-on-year, Amazon actually grew by 52% and increased its overall market share to over 28% in the second quarter of 2013, the research firm's data showed.
"Starting from a much smaller base, the big three IT companies actually achieved higher growth rates, but Amazon is doing an impressive job of keeping its grip on market leadership and remains in a league of its own" said Synergy Research Group's John Dinsdale.
"The real race is to see if any of the chasing pack can establish themselves as a clear number two in the IaaS/PaaS market. While IBM's acquisition of SoftLayer helped it to leapfrog both Microsoft and Google, the three remain tightly bunched with somewhat similar growth trajectories."
Arrow Electronics has splashed out €230m (£198m) to acquire ComputerLinks as part of a strategy to bolster its datacentre credentials and widen its geographic footprint in Europe.
Next-gen datacentre nous was attractive to buyers
ComputerLinks has headquarters in Munich, and aside from Germany has operations across Europe, including Newmarket in the UK, the Middle East and Asia as well as the US, which it has been building a presence in over the past few years.
Sales from ComputerLinks last year are expected to be in the region of €700m and the strategy that the distributor has been following in the past few years to become a key supplier in the next generation datacentre has clearly attracted a suitor looking for that sort of expertise.
The distributor has been adding functionality around its Alvea cloud-based platform to provide resellers with the chance to provide customers with a range of options ranging from storing data to protecting and managing it.
Computacenter and its service catalogue provider Biomni, have announced that Biomni is the first EMEA company to be part of the US Early Access Programme for the new VMware vCloud Hybrid Service (vCHS).
Computacenter will be taking the service to market when it launches in the UK in 2014 and recommended the service to Biomni. The two firms will work together as they participate in the scheme for the new cloud environment allowing clients to seamlessly and securely deploy and move applications and data across different clouds.
"We are delighted to be working with Biomni as it uses the new hybrid cloud environment and the initial testing of running live workloads on vCHS has been very positive," said Paul Casey, cloud lead, Computacenter UK.
"SAN-free" datacentre infrastructure vendor Nutanix has unveiled a technology preview of the latest release (version 3.5) of its Nutanix OS, which builds on its support for VMware vSphere and KVM by adding support for Microsoft Hyper-V Server 2012.
Market-newcomer Nutanix has taken a hypervisor-agnostic approach to its software architecture strategy since its inception in 2011, and says it wants to create a common data fabric that powers a hybrid enterprise datacentre comprised of different workloads running on multiple hypervisors.
Resellers have been cautioned against getting carried away with predications of cloud growth with a reminder from Gartner that spending on the technology constitutes only a small part of the overall IT budget.
The analyst house expects the current level of firms using cloud services to increase from 38% , with 55% of those not using the technology expecting to adopt something in the year ahead, but has warned that despite that level of growth it will continue to be a small part of the enterprise IT budget.
Distributor Ingram Micro has embarked on a major refresh of its services outfit, widening its skills set and vendor certifications in order to meet the evolving needs of the resellers it trades with.
The Cloud Industry Forum has hit out at Gartner after the analyst house suggested that cloud computing has passed the so-called "Peak of Inflated Expectations" into the third stage of its Hype Cycle for Emerging Technologies, the "Trough of Disillusionment".
Billy MacInnes says that those hoping Steve Ballmer's retirement will mark a sea change at Microsoft should remember it has other employees as well
The IT services division of engineering, computing and facilities services specialist NG Bailey has ascended to the tip tier of comms vendor Mitel's global partner organisation after being awarded the highest level of channel reseller accreditation.
IBM has started the search for a new channel head in the US after the current incumbent Bill Donohue announced he is drawing a 32 year career at the vendor to an end with retirement.
Effervescent Microsoft CEO Steve Ballmer is to retire from his post within the next 12 months, after appointing his successor, Redmond has said.