Nutanix adds Microsoft Hyper-V support to platform
"SAN-free" datacentre specialist celebrates VMworld 2013 by getting cosy with Microsoft, offering new support possibilities to the channel
"SAN-free" datacentre infrastructure vendor Nutanix has unveiled a technology preview of the latest release (version 3.5) of its Nutanix OS, which builds on its support for VMware vSphere and KVM by adding support for Microsoft Hyper-V Server 2012.
Market-newcomer Nutanix has taken a hypervisor-agnostic approach to its software architecture strategy since its inception in 2011, and says it wants to create a common data fabric that powers a hybrid enterprise datacentre comprised of different workloads running on multiple hypervisors.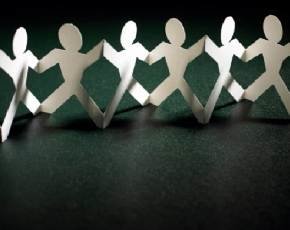 It claims that by extending the choice of hypervisors available to customers, it can enable more deployment scenarios to power a much wider variety of virtualised private cloud workloads.
"Companies of all sizes, regardless of budgetary constraints, will now benefit from the unprecedented scalability, performance and simplicity of our solution," said Nutanix marketing veep Howard Ting.
The newest release also contains more options for VMware customers, including a validated SRA for vCenter Site Recovery Manager, and certified vSphere VAAI integration.
The Microsoft partnership should give Nutanix resellers more options in terms of the variety of support options that they are able to offer to their clients.
It also plays into the vendor's expanding partner programme, which was launched in July at the same time as the appointment of Nutanix's first channel boss, US channel veteran Steve Kaplan. It has just signed its 50th partner and is on the hunt for more on the show-floor at VMworld 2013, which is currently in full swing in San Francisco.
Kaplan explained that he was looking to attract partners who share the similar disruptive attitude towards the market that Nutanix holds.
"People who are just looking to add product to their line card are very probably not the best partners for Nutanix," he told MicroScope.
"I'm looking for partners who want to be consultative in nature and share our new perspective on enterprise datacentres," he added.
Nutanix will be showing off its wares on the European leg of VMworld's world tour in Barcelona in October.
---
Image credit: Creatas