Phoenix adds HP Converged Infrastructure Partner status
Phoenix says badge enhances its potential value to customers around on- and off-site cloud, business continuity and managed services
Phoenix IT Group has been named as a Converged Infrastructure Partner by HP, allowing it to simplify datacentre operations and enhance customer cloud journeys.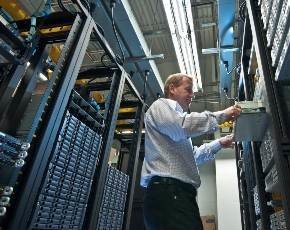 As a preferred supplier of HP Converged Systems, Phoenix will provide a wide portfolio of system-based products from HP, covering elements such as servers, storage, networking, software and services for specific workloads.
This brings down the cost and complexity of datacentre operations and maintenance by pulling together IT components into a single resource pool so they are easier to manage and to reduce the time it takes to deploy applications.
Stuart Dickinson, procurement and vendor director at Phoenix commented: "IT infrastructure is often a complex process and can slow the progress of your company due to costs and limitations. Converged Infrastructure Services allows you to address these issues while in turn adding business value.
"The relationship with HP is one of the cornerstones of our business, so being named as a partner for its Converged Systems programme is incredibly pleasing and a testament to our expertise in the server, storage and networking space."
In addition to being named as a Converged Infrastructure partner, Phoenix has also received additional accreditations with HP including: HP Service ExpertOne Specialist; Advanced Storage Specialist; Advanced Computing Specialist; Professional Networking; Personal Computing Specialist; Imaging and Printing Specialist; and Storage Media Specialist.
Paul Mclean, enterprise group UK channel manager, from HP added: "As an HP Converged Infrastructure Partner, customers can be confident that Phoenix continues to be one of our key strategic partners."