New body to educate on HDD technology
Hard disk vendors form industry body to promote storage technology as big data pushes up demand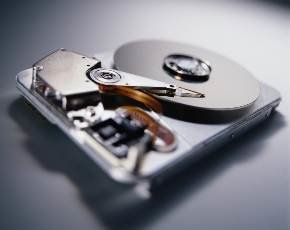 HGST, Seagate, Toshiba, and WD have formed a new group to serve as a voice for the storage industry to promote the growing importance of hard disk drives (HDDs).
The Storage Products Association (SPA) will highlight new innovations driven by the 60 year old technology of HDDs to help manage the data explosion being caused by today's internet and cloud driven society.
According to recent forecasts by IDC, the digital universe will grow by 300% by 2020, reaching 40 trillion gigabytes and will trigger huge demand for high capacity cost-effective storage.
Mark Grace, senior vice president of marketing, HGST, and member of the SPA board of directors, commented: "We have seen the demand for storage products shift dramatically over the last 10 years with the emergence of cloud computing, Internet search, social networks, big data and mobile computing,"
Further reading
Myths surrounding big data technology
What are the challenges associated with resizing virtual hard disks?
HGST believes customers need educating on hard drives, solid state and how variations of these technologies can be combined for effective use for local, datacentre and cloud storage and SPA's mission is to spread that knowledge throughout the channel.
"This period of remarkable change is driving the need for innovative and reliable high-performance and high-capacity storage with the best TCO, especially in the areas of hyperscale cloud datacentre infrastructures and cold storage environments," continued Grace. "As storage companies, SPA members are at the forefront of this change, focused on evolving products to support changing market needs."
The SPA will also participate in market research and events, as well as publishing materials to support the scheme.
Read more on Data Storage Hardware