Azlan and Avaya reunite in new UK distribution pact
Avaya and Azlan decide to give it another shot after two years apart
Two years after the duo parted ways, Computer 2000 enterprise unit Azlan SDG has been given access to Avaya's full suite of business collaboration and comms solutions in the UK market, after the two firms extended an existing European arrangement.
Azlan and Avaya first courted on the Continent back in 2009, signing an agreement that initially covered Austria, Germany and Switzerland.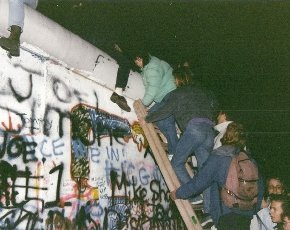 At the time Azlan insisted it would not be looking to sell Avaya in the UK, but following Avaya's acquisition of Nortel Enterprise the potential business proved too much to resist and the distie was brought into the fold in 2010.
However despite the initial fireworks this relationship lasted barely 12 months before the companies split, just prior to Avaya's appointment of former Azlan boss Andrew Sheppard.
The new agreement will see Azlan SDG providing channel development and enhanced support across Avaya's portfolio, including Radvision, and IP, wireless and next-gen networks.
The distributor said it would be putting "considerable" resources and expertise into recruiting new enterprise and mid-market partners for Avaya, underpinned by an "expanding team of Avaya channel veterans". It has already started work on a full support and on-boarding programme for resellers, some of whom will presumably have sourced Avaya kit through it before.
Avaya EMEA distribution boss Thomas Veit said that Azlan had caught his eye again after it acquired SDG last summer.
"The integration of the SDG division into Azlan in the UK created an opportunity to extend Azlan into this territory," he explained. "The joint business has all the key skill sets we are looking for to drive the UK business into further growth."
Azlan SDG EMEA MD Paul Eccleston added: "The addition of Avaya to the Azlan SDG portfolio opens up new potential for the channel to address the business communications needs of customers who wish to take advantage of the excellent performance, quality and innovation that Avaya solutions deliver. It will enable us to make use of both our specialist solution building capability and our un-paralleled partner network to develop new opportunities for growth."
---
Image credit: gavinandrewstewart, Flickr
Read more on Unified Communications (UC) Services